Can QMS and EHS Provide Visibility into Conflict Mineral Compliance?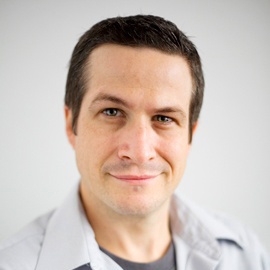 While we like to joke around here on the blog, there is no doubt that using Quality Management and Environmental Health and Safety Management systems provide a great deal of value for an organization. In many cases, it revolves around fostering a more efficient and compliant organization. In other cases, it can mean taking a stand on social responsibility.
What I'm talking about is the atrocities around conflict minerals. These are minerals you find in your everyday items such as cell phones, laptops, and smartphones. Minerals such as Tungsten, Tin, Tantalite, and Gold are common in these everyday items, but it is where they are mined that poses the challenge. The Democratic Republic of Congo is currently undergoing the largest and most gruesome war since World War II, where many are enslaved, beaten and murdered. These minerals are mined from the Congo and sold to businesses to support the continued regime perpetrating these atrocities. They are minerals that are supplying the conflict, hence "conflict minerals."
Organizations and regulators in the U.S. today are looking to limit the amount of conflict minerals in their products. The SEC, under direction of the Dodd-Frank Act have required that U.S. companies disclose annually whether they use "conflict minerals" that are "necessary to the functionality or production" of a product that they either manufacture or contract to be manufactured that originate from the Democratic Republic of the Congo or adjoining countries.
So where do Quality and EHS Management systems fit into this compliance? Quality and EHS management are prime ways to not only manage and track supplier and commodity data, but also provide a systematic way of reviewing and auditing suppliers and commodities to ensure that the supply chain is compliant with prohibited conflict minerals.
Supplier Management: QMS applications with supplier quality can list supplier profiles with the various commodities they supply to the organization. This enables the organization to single out the minerals that are under scrutiny. Furthermore, supplier profiles can contain any number of reports that can provide evidence of origin of the minerals, and tests underwent to prove where the minerals were unearthed.
Audit Management tied to Suppliers: Documentation is essential to providing evidence of compliance, but so too is periodic review of the suppliers you contract with. QMS and EHS applications with built-in Auditing functions can regularly view supplier quality activities and help to further provide evidence that your supply chain is free from conflict minerals.
Supplier Surveys linked to your Quality/EHS System: Perhaps the best way to automate the process of supplier conflict mineral compliance is through supplier surveys. Web-based systems for Quality and EHS can enable the suppliers to directly access your QMS or EHS and input their records of compliance, and trace back to their supply-chain, fostering a clear line of traceability from mineral to finished goods.
Reporting and Business Intelligence provides the Visibility Needed: Key to the success of this type of compliance is complete transparency. By automating the bulk of supplier compliance in a single environment, you are able to show the traceability of your finished goods to the minerals from which it was manufactured. This is what auditors from the SEC are looking for - a clear line of sight that demonstrate your organization is in compliance against using conflict minerals.
So why QMS or EHS? It's a single environment that consistently tracks supplier quality. In this case, the term "quality" can be interchanged with "responsibility" and achieve the same result. Organizations are able to view their suppliers, track their compliance, audit their operations, and provide a clear level of traceability on the quality, and responsibility, against fighting tyranny on a corporate level.
Free White Paper
Taking Quality Outside your Four Walls: An Integrated Approach to Supplier Quality Management
You will learn
• Best practices to consider when integrating your QMS with your supply-chain
• How to overcome challenges of the lack of visibility into a supplier's process
• How one company incorporated their automated Quality Management System to include supplier management tool to ensure their overall product compliance