3 Things you Need to Know about Validating QMS in the Cloud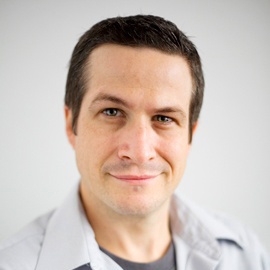 As technology evolves, more companies are looking for easier ways to manage their IT infrastructure and, in turn, their Quality Management System (QMS). First came the client-server (thick client); then came the Web client(thin client); and now Software as a Service (SaaS) (supermodel thin client). With the first two, the key component was the hardware. It was always known that if you wanted software, you had to put it on a box, and someone had to maintain that box. In this new technological era, IT is tired of maintaining your hardware; they are looking for ways to deploy the QMS in the "cloud" - the hosted realm where server farms enable virtual operating environments to "float" and draw what bandwidth is needed to make the software work.
This is a great model for many companies, and as the cloud becomes more cost-effective to operate in, more IT groups will begin looking in this direction to alleviate the overhead on their infrastructure. This is all fine and good, unless you are a regulated company.
Regulated industries, such as Life Sciences and Healthcare, have a different challenge. The Food and Drug Administration (FDA) takes some scrutiny towards QMS solutions in order to ensure they are working properly. The FDA rules require that QMS software be validated - or checked and proven - before they can be release for production. And if you've ever been a part of a QMS software validation project, you know this can be a long and often laborious journey. So when we start to look at the cloud and SaaS, the concept of validation often becomes a deterrent to even exploring this option. However, there are three considerations when discussing whether to move to Saas or the Cloud.
1. Look for a SaaS QMS in a Dedicated Environment: Perhaps the biggest challenge is that many traditional QMS software solutions will offer SaaS in a multi-tenant environment. This is usually not such a problem for any other industries, but it's unfavorable for regulated industries. Multi-tenant QMS for regulated means a shared platform; it also means limitations on process flexibility; and it means that validation/security concerns become a risk. While multi-tenancy has proven time and again that security is not an issue, it will be for the regulated company and for the FDA auditor. All these risks are mitigated through a dedicated environment on the cloud. Cloud computing is getting more cost-effective, and it is often the preferred choice to set up your own piece of the cloud. As a result, you are able to ensure the security of your data, have more flexibility in how you configure the system, and can better control the validation.
2. Exercise Control over Upgrades and Maintenance: One of the more compelling reasons to go SaaS is the low overhead on maintenance. Remember - IT doesn't want to manage your hardware, so SaaS is ideal for outsourcing the hardware maintenance and administration. However, for regulated industries, any time a QMS is upgraded, patched, reconfigured, or someone sneezes in its general direction - it needs to be validated. Many SaaS solutions that are multi-tenant often pick a time to upgrade their system, usually overnight, and usually with little advance warning. You are at the mercy of the cloud administrator, who is not aware of the fact that you have an FDA audit the next morning and your CAPA system will need to be validated once the system is spontaneously upgraded. In this scenario, you can't win. What you can do, however, is find a QMS solution that will let you control the maintenance of the software. If you are running on a dedicated environment in the cloud, you are the sole owner of that system, and you can schedule your upgrade when it is convenient for you. You simply tell the administrator you are ready to upgrade, and the administrator still does all the heavy lifting - it's just on your terms now. Gaining complete control of when and how things are done on your QMS cloud is key to success in a regulated environment.
3. Automated Validation will Ease the Validation Process: Let's face it - validation is not a simple task. It requires time, effort, and more time to make sure the system is running as it is supposed to. Many companies will spend months on a validation project to ensure their system is running, and if they make any change to the QMS - any change - it will require validation each and every time. This is why many are resistant to make changes to the system once in production; the task of validation often outweighs the benefit of the change. Many companies tend to clump their changes together, and then validate the whole thing. This is why automated validation is such a time-saver. Automated validation is something leading-edge QMS solutions are implementing to ease the validation process. It is a series of validation scripts that automatically run through the system, and provides a detailed report of checks on the tasks associated with the Process Qualification. While many are hesitant to allow a software program to validate another software program, many are using this concept to validate changes to the system, where 90% of the system is the same or unchanged, and 10% reflect the changes. A manual validation script that takes 5 days can be run in an hour using automated validation. This is a huge time-saver and many companies are starting to lean in this direction to get their QMS validated faster.
There are other considerations when moving to the cloud, and many of them are common across all industries. Regulated industries CAN move to SaaS/Cloud-based computing - it is a matter of selecting the right solution that gives you the most control over your environment that is key to your success.
Free White Paper
Determining Which SaaS Model is the Best Fit for Your Company
Today's software systems have undergone a major evolution in how they are delivered to the customer. Customers now have options when it comes to software deployment— on premises or on demand. On demand, or more commonly known as Software as a Service (SaaS), is leveling the playing field by making enterprise software more accessible to organizations that previously could not afford to implement on premises.

In this paper you will learn:
Benefits of a SaaS delivery method to an organization deploying an enterprise system
Differences between the various SaaS deployment options
Key features that make SaaS an attractive option for an organization