ROI: Assessing Value in a Quality and EHS Management System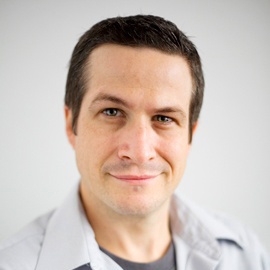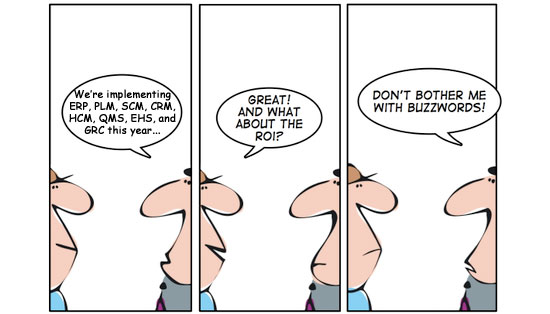 Everyone seeks out value. Whether you're a coupon clipper, a sale shopper, or a garage sale stalker, people look to get some sort of value out of their buying experience. And if the product is purchased at retail, you look for ways to get the most out of the product you purchased. I love a good deal - I will put money into something, as long as I know I will gain some form of return on my investment.
The software sale is no different; while many software solutions are not offering coupons at this current time, people look for ways to demonstrate a viable Return on Investment (ROI). Let's dispel any misconceptions first - software is not just a tool, it's an investment. Quality and EHS management solutions require upfront costs, and upfront effort to get it up and running, and the returns only come after you've put financial investment into the product and financial investment into the implementation. The key is how quickly you expect to see a return.
In this market, ROI needs to happen quickly. We have entered a time when IT departments are cutting budgets and looking for ways to consolidate and integrate business systems. As such, IT is looking for ways to cut systems that are draining resources, protect budgets for larger-scale implementations, and seek out solutions that are low-cost alternatives. The Chief Information Officer (CIO) is looking for ways to demonstrate immediate ROI on projects, to the tune of seeing returns within a Quarter. This need has had an effect on the "Software Middle-Class" - those systems that are high-cost with long timelines to ROI. You have three real scenarios in this IT solution model:
1. The "Too Big To Fail": These are the long-term, high budget projects that are simply too big to abandon or too critical to the business to scale back. SAP is a prime example - the solution touches so many parts of the business, and has so much stake in the success of IT, that it will never be scaled or abandoned.
2. The "Software Middle-Class": These are specialized solutions that serves a singular need (or the needs of a few), but come at a high-price of entry, and no definable ROI in the near future. These are solutions that become on the chopping block, and people look for lower cost alternatives.
3. The "Low Entry, High Return": These are specialized solutions that have carved out their niche in a particular function, and have certain "out-of-the-box" qualities that make the product have a low entry cost, but due to the configurable nature and flexibility, can yield a faster ROI than their middle class cousins.
So, what does this mean for Quality and EHS solutions? Well, it means that companies are looking for more value from their systems; QMS and EHS solutions are expected to do more and provide more immediate value. The CIO will look at their infrastructure and say, "can my too-big-to-fail systems handle the processes we need, and if not, what systems can we put in place that will integrate with these systems and provide me with quick ROI?" QMS and EHS are prime examples of systems to accomplish this goal. Here's what these systems offer:
1. Workflow and Business Process Automation: Look for a system that has the flexible workflow to not only accomplish the task of Quality and Health and Safety, but to also provide value in all business process initiatives. Can the system be configured to do more for the organization? Leading systems integrate PLM, SCM features into Quality, and add Sustainability to EHS that the software middle-class once handled; this provides additional value to the system and makes it a lower-cost alternative to these middle-class systems.
2. Integration Capabilities: Again, the CIO will ask whether the "big project" systems like SAP can handle the process, and if it can't, then can it be integrated with these QMS and EHS systems. Look for solid and certified integration points that will enhance your "too-big-to-fail" systems. Leading QMS and EHS systems offer various levels of integration - enough to fill the gaps that are necessary to round out the infrastructure.
3. Provide Immediate Value: When looking at these systems, time to realize the ROI is critical. The nature of QMS and EHS systems is in their configurability - they are inherently built to be configured quickly and adapt to changing processes with little to no programming or custom development. This enables them to provide value within a short span of time, usually within a Quarter.
4. Demonstrate Definable ROI: This one is tricky - how do you define ROI? Many companies look for quantifiable ROI, but often have no baseline to compare it to. As many organizations are not tracking ROI metrics on a particular software solution, they seek ways to determine how much value a system like Quality Management or EHS Management will provide. Here are just some sample cases where ROI is provided on QMS and EHS systems:
Time Savings: One area is in saving time over manual or cumbersome processes. The nature of workflow-based automated Quality and EHS is that it reduces the cycle time to complete otherwise manual process. One organization had a Quality Control process that took upwards of 45 days to complete a cycle in a manual process. This was due to diverse locations and compiling data from various sources. Using automated solutions, the QC process was reduced from 45 days to a single day. While not immediately quantifiable, the time savings is staggering.
Systems Consolidation: Creating a centralized resource for Quality and Safety is important to demonstrate value. Another company had a diverse portfolio of business systems managing their processes, which would grow over time as new divisions adopted business processes. At its high point, they had over 700 business systems driving processes, with various levels of complexity. Using a single, holistic solution, they were able to reduce the number of systems from 700 to a single system. This alone saves time and money in maintenance, but also provides a more efficient method of tracking Quality and Safety.
Administrative Overhead: Manual or cumbersome processes take up resources. Whether this is in man-hours, administration time, or physical bodies, this is time spent on the system, rather than the business. One such example came when an organization purchased a system to manage Audits. The system enabled them to automatically schedule audits versus manually scheduling them. This reduction in time and overhead resulted in a resource savings equal to 5 full-time employees. These employees are now freed up to do work more relevant to the business, and not on scheduling.
So, ROI is all in how you perceive value in the system. Look for a solution that not only is able to provide value in a short period of time, but demonstrates the value in a way that you can relate to your organization. The above are just specific examples, you would need to use these as a base, but will have to determine your own metrics based on your unique business needs. The take-away is that ROI comes in all shapes and sizes, and not only do leading QMS and EHS system provide the low-entry, high value mix, but are prime examples of gaining ROI in a short period of time.
Free ROI Paper
EtQ Customer Stories:Maximizing Investment in EtQ
With over 1000 successful installations and more than 750,000 users, EtQ not only has one of the largest customer bases in the Quality Management, FDA Compliance, and Environmental Health & Safety Software industry, it also covers a wide variety of industry-types.

This paper offers examples of how EtQ's customers have maximized their investment in EtQ and realized significant gains in productivity, cost/time-savings, and other areas of improvement.