5 Things the FDA must do for Food Safety Management in 2012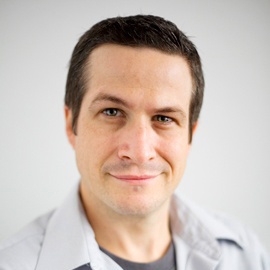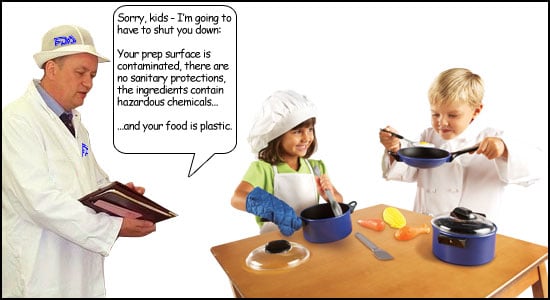 The title of this blog really should be "5 Things the FDA Probably Won't do for Food Safety Management in 2012."

Before you call me a pessimist, leave and go check your facebook page, let me clarify. It's not that I don't believe in the Food and Drug Administration - quite the opposite; I think the FDA and similar regulatory agencies serve an invaluable role in society. What I mean is that while the FDA has a strong backing in the Drug and Device manufacturing arm of the organization, Food and Food Safety has always taken a back seat. Even with the $1.4 billion allocated to the Food Safety Modernization Act over the next 5 years, the FDA still lacks the funds to enforce the act; with federal goverment budget cuts planned for 2013, it doesn't look promising.
So what is in front of the FDA with respect to Food Safety Management?
1. Overcome the Challenge of Increased Inspections: According to the Food Safety Modernization Act (FSMA), the FDA was required to conduct at least 600 inspections in 2011, and then double that number each year for the next 5 years. This number has currently been met, and will be most likely met for 2012, but it gets shady after that. What's the solution? Even the FDA doesn't know - funding does not seem likely. If the FDA cannot inspect every facility, then an alternative needs to be implemented. Many organizations are adopting a Risk-based approach to food safety - why can't the FDA? Taking a risk-based approach would enable the FDA to inspect only the high-risk facilities, maximizing their effectiveness to those facilities they do inspect.
2. Embrace Information Technology: We live in a digital age, so much so that even saying "digital age" sounds cliche. So, why do most Food Safety Management Solutions rely on some sort of manual component? Key to the success of better food safety enforcement and safer end product relies on the implementation of Enterprise Food Safety Management Systems. This is not just on the vendor side - this is from farm to fork to regulatory agency. The FDA has already started to creep into the regulatory reporting with their Electronic Submissions Gateway (ESG). The Life Sciences industry has created a technology platform that automates Quality and Safety and creates a layer of visibility into regulatory agencies like the FDA. The food industry will need to follow suit - adopting more enterprise systems that integrate with all areas of the business and tie Quality and Safety to their end product and report to the agencies that regulate them.
3. Include the Supply Chain: Part of the FSMA overhaul involves the supply chain, particularly foreign suppliers. The FDA cannot necessarily extend beyond their jurisdiction, but they can enforce incoming goods from foreign suppliers. The key to control is actually two-fold; the vendor needs to ensure quality down their supply chain, and the FDA needs to control the quality and safety of the goods that come into the country. Technology is the key to this success. Supplier Management Systems centered around Food Safety and Food Quality become a critical factor in ensuring suppliers' goods meet U.S. standards. Creating visibility into your supplier's Food safety system and enabling them to respond to Quality and Safety issues within your Safety Management System will ultimately reduce the number of safety events, and increase the ability for foreign suppliers to bring safe quality goods to the country.
4. Work Towards Farm to Fork Compliance: The FDA is looking to expand their regulations with some provisions specifically targeted at farms. This is either a good thing or a bad thing, depending on who you're talking to. For those smaller farms, increased regulation and requirements may overwhelm. For others, it becomes a way to increase visibility into the "food chain" for their industry. Much like foreign suppliers, agri-suppliers will strive to adhere to the vendors food safety standard in order to keep the business, and vendors can utilize technology to incorporate farmers into their Food Safety Management Systems.
The question here becomes one of coordination. When it comes to "Farm to Fork" food safety compliance, where does the USDA, FDA and Department of Health hand off to one another? From what I've seen, there is very little cross-agency coordination. Yet, farm to fork compliance would involve all three - who's in charge here?
5. The FDA needs to get on the GFSI Train: Like it or not, the FDA is not the sheriff in food safety town. That badge goes to the GFSI or Global Food Safety Initiative. More specifically, companies like Wal-Mart....no really. GFSI Compliance schemes like Safe Quality Food, ISO 22000, Dutch HACCP, and BRC are being adopted by the largest corporations in order to meet the needs of consumers. Companies like Wal-Mart are requiring compliance to SQF in order to continue to do business with them. When Wal-Mart represents 50% of your business, and they want you to jump - you jump. So, what is the FDA doing with the GFSI? They are listening, and that's about it. In order to really be an effective regulatory agency, they need to work with the GFSI to fine-tune their regulations to be in-step with what GFSI is doing - this will help to better promote adoption and compliance.
There's no magic bullet for the FDA in their journey towards Food Safety Modernization. However, they are staring down a 5 year plan that will face budget cuts, resource constraints, and the inability to execute on their promise. It's time to think outside the box, and start looking towards technology to help ease the transition.