The Top 10 QMS and EHS Management Articles of 2011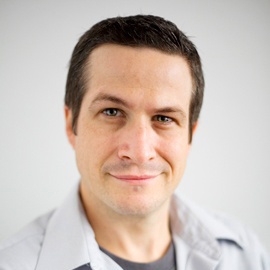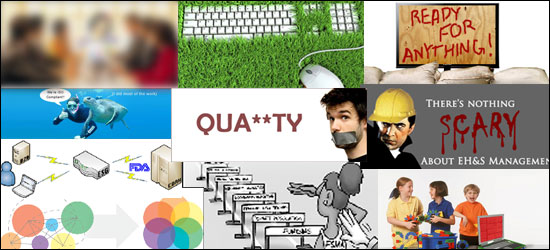 As 2011 comes to a close, I thought this would be a good time to take a look back on some of the most popular topics that have been written about in our humble blog. That, and I'm one foot out the door, egg nog in hand, so...
This year we saw some movement in Food and Beverage, Aviation and Life Sciences industries, all moving toward regulations around utilizing technology. It seems that not only have organizations realized the benefits to using technology, but now it is becoming a part of government policy.
We've also witnessed how businesses are seeking to consolidate and integrate across the enterprise. Specifically, how you can converge your Quality Management System and Environmental Health and Safety Management System into a single holistic environment. Beyond that, organizations are looking to standardize their Enterprise QMS on a single platform, and utilizing the technology to manage multiple sites from one software solution.
Needless to say, there's been quite a bit of movement in the industry this year. Now, without further ado, here is my Top Ten for 2011:
10. The Food Safety Modernization Act: The Long Road Ahead: After Congress signed the Food Safety Modernization act, we took a quick look at the specifics of the bill and how you can easily implement a Food Safety Management System that is compliant with the act.
9. Crisis Management in EH&S Software: Be Prepared!: After hurricane Irene visited the Eastern Seaboard this year, we wanted to look at the concept of how organizations need to have a Crisis Management system in place, and how EHS systems can provide the tools necessary to automate processes in the event of a crisis.

8. Three Keys to Global Harmonization in Quality: Learning to Share: This post was specifically looking at the concept of being able to standardize your QMS or EHS on a single platform, and finding ways to create a common platform that all sites and divisions can collaborate on.
7. Sustainability Performance in Environmental Health and Safety Systems: As a topic, you can never go wrong with sustainability. It is on every organization's radar, and it is an area where many are looking to technology that makes sense. This post looked at the conept of EHS as the perfect too for tracking and affecting change in sustainability initiatives.

6. eMDR Final Rule Date Still Unknown, but Submissions are on the Rise: Who doesn't love graphs and charts? This post had quite a few - mostly showing how eMDR is on the rise, but still remains within a relatively small community of users. We are also still awaiting the elusive mandatory date - maybe 2012??
5. A Vampire's Guide to EH&S Management Software: I love doing the occasional eccentric blog, and I love it more when we have a guest blogger do it. Brenda did a great job capturing the essence of the Vampire's EHS - because I'm sure those children of the night work hard to maintain a safe operating environment...

4. For Many Enterprise QMS Rollouts, Quality is a Dirty Word: Who says blog posts shouldn't be provocative? Every once in a while, we pose the question that stirs up people's emotions and responses. This was the pot-stirrer for the year - discussing how the often-overlooked Quality Department is given less attention that perhaps it should.

3. ISO Crazy: The Lighter Side of ISO Standards: This one was fun to post. There are so many interesting ISO standards, and the background behind the whole ISO program is fascinating, and has a long history behind it. Many of us younger whippersnappers are not even aware of the ISO standards, and this was a fun way to show how (and why) they have their place in business today.
2. 5 Things your Kids can Teach you About QMS Implementation: Definitely one of my favorites, partially because I am a parent of two squabbling children. I often attempt to use analogy to make a point, and this one I felt like I hit the mark. Believe me, sometimes the temper tantrums at work equal those at home!
AND.........
1. The EH&S Management Version of Snow White and the Seven Dwarfs: Perhaps the most fun post of the year. We always try to deviate from a technically focused post to try new ways to make thing entertaining. Snow White was a fun post, and a great way to illustrate the benefits of the EHS system, while poking a little fun at ourselves. After all, what's life without a little whimsy?
So that's it folks - it has been a great year, and as we start 2012, let's all hope for prosperity, good fortune, and that we all don't perish in a 1000 year old apocalyptic prophecy.
Subscribe to the EtQ Newswire!
The EtQ Newswire
The EtQ Newswire is a monthly newsletter for upcoming webinars, events, and product announcements
View a Sample Newswire