Who's Complaining? Using Complaint Handling Software to Improve Quality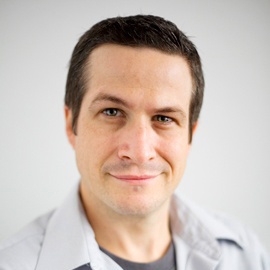 This past weekend is the consumer event we now know as "Black Friday". Of course, now Black Friday starts on a Thursday, which is followed by "Small Business Saturday", then "Cyber Monday" (which now starts on Sunday and goes all week). It seems that in our consumerism society, we tend to make these events larger and larger each year - almost larger than the holidays themselves. If this trend continues, next year we will all having be turkey dinners in the aisles of Toys R Us, and in five years we will just give in and call it "Black November."

All kidding aside, today's marketplace is the most consumer-driven as it's ever been. Consumers are providing more detailed feedback, and there is more competition for business than ever. Furthermore, rapid product lifecycles and market demand create a need to improve product quality quickly and effectively. Post-market feedback becomes a critical component to ensuring quality management standards are being met, and organizations are looking to technology to help track this important data.
Complaint Handling is a critical component to a Quality Management System. It provides the needed consumer feedback for an organization and enables them to measure and analyze the market with respect to product Quality. More and more, organizations are looking to find Complaint Handling systems that provide the most efficient methods for collecting post-market data and quickly turning this data around to improve Quality.
Here are some key elements to spotting a good Complaint Handling System:
1. Integrated with Corrective Action: Complaints usually are a catalyst for corrective action, so it would be beneficial for the Complaint Handling system to be directly linked to the Corrective Action system. Complaint systems provide copious amounts of data related to the product, problem codes and supplemental information. When generating a Corrective Action based on complaint data, integration helps to eliminate the double-work by inheriting the data into the Corrective Action. Furthermore, it provides reciprocal linking so that complaint records show the related Corrective Action.
2. Risk-Based Filtering: Let's face it - organizations get a lot of complaints. Whether they are minor cosmetic complaints, or serious health-related complaints, they come in the same exact way. There is no real way to discern which complaints pose the most risk to the organization. So as a result, many critical complaints go untouched until they reach their place in the queue, often too late to take immediate action. Best-in-class Complaint Handling solutions incorporate Risk Assessment tools to determine which complaints pose the greatest risk to the organization, and take action based on overall risk, not date in which received. This allows organizations to respond more quickly to critical events and improve Quality in the areas that pose the most Risk.
3. Integrated with other Business Systems: Like any technology, the ability to pull data from existing tools is key to success. Complaint Handling is no exception - customer data, product data, sales information, etc. - these are all stored in other business systems. The ability to pull this data into the Complaint system seamlessly allows for more efficient management and eliminates any double-work or input mistakes. In some cases, Complaint data may need to push data out. In Life Sciences organizations, Complaint data may need to be reported to regulatory agencies, such as the FDA. Having an integrated system enables Complaint data to be exported to these agencies fast and efficiently. This reduces the time to complete and close the complaint and ensures complete transparency within the organization and with the regulating bodies that govern them.

4. Data Reporting and Business Intelligence: All aspects of Quality need to be benchmarked, including Complaints. It is critically important that complaint data be entered in a data model that enables reporting, and that Quality Managers can regularly run reports on their Complaint Handling system. This helps to uncover trends in where the "problem areas" are, look for better ways to improve the process, and take actions based on the empirical data.
5. Change Management Completes the Loop: Collecting complaints and taking action on them is one part of the process. Critical to the success of truly improving quality is taking this data and applying it to the product lifecycle. Complaint and post-market feedback is a critical element that has to be factored into the next product design. This data helps to build Quality back into the product design, production and release. Leading Quality Management Software solutions build this closed loop process into the product, enabling organizations to use the market to improve product and process quality.
Complaint Handling systems have an important place as the front-line mouthpiece of the consumer market. The important part to improve product and process quality is to take this feedback, filter it, assess the overall impact, take action and then make changes to the product to reflect that feedback. That way, next Black Friday consumers will be beating each other up over the "New and Improved" widget that they have requested through their feedback.
Free White Paper
Keeping up with the New Pace of Business: How Risk Management Tools can Improve Product Quality in Today's Rapid Lifecycles
You will learn
• How Risk Management provides the framework for handling adverse events in a systematic way
• The elements of Risk Management and how they help to identify, prevent and mitigate risk throughout an organization
• How Risk Management will allow an organization to reduce the risk of product failure in design