Reducing the Email Burden with an EHS Management System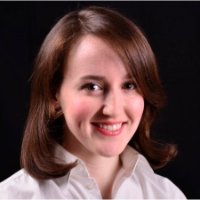 How many emails do you get in an average day? 50? 100? What does that equal over the course of a year? For many people—especially those in management roles or higher—the email burden is huge, sometimes adding up to hundreds of emails daily.
EHS management software cuts down on the number of emails you have to sift through on a daily basis (or worse, after a week-long absence). Let's look at a few categories of emails you'll see less of with an EHS management system.
Training Questions
Employee Training software is a key part of any EHS management system, ensuring everyone understands how to perform their jobs safely. If you've ever managed an Employee Training program manually, you know what a hassle it is.
Some of the questions you'll get less of with employee training software include:
Which training modules am I required to complete?
When is the next session?
Can you sign me up?
EHS management software lets you automatically assign training by department, role or location, and it even sends auto-notifications to employees and supervisors when training is overdue. This gives you the assurance that employees are equipped to work safely with minimal errors, while also keeping you in regulatory compliance.
Chasing Down Documents
Trying to track down the most updated documents can eat up serious time, whether you're looking for a form, a job procedure or any of the other zillion files companies accumulate over the course of business. And the worst thing to hear when you ask for help? "I think it's on the server somewhere."
Document Control software provides a central repository for the creation, approval, distribution and archiving of key documents. It also creates a revision-controlled environment, ensuring documents are protected and that multiple versions aren't floating around and creating confusion. For ease of use, look for software with Document Control tools integrated with Microsoft Word.
Incident Follow-Up
Incidents don't just end when you assign a corrective action. For the safety process to work at all, there has to be a systematic way to track the outcome of these requests. What was the root cause? Who is responsible? Did that person complete the appropriate follow-up? Did anyone review their work?
Corrective and Preventive Action (CAPA) tools within the EHS management system give you the ability to manage the entire process. Look for software that allows you to filter corrective actions not just by date, but also according to risk, so you can be sure critical safety gaps get priority handling.
Meeting Management
Meetings can be difficult for a number of reasons. Not only is it challenging to get everyone together and keep the meeting on-task, there's also the issue of follow-up and action items.
EHS management software with tools for Meetings streamlines the process, saving time and making sure issues receive appropriate follow-up. These tools allow users to distribute the agenda, see the results of the previous meeting, automatically convert and distribute a PDF of the minutes and assign action items like Corrective Action requests. This drastically cuts down on meeting-related emails with a platform for everyone to collaborate and track action items across the organization.
Sustainability Management
If your company reports on Sustainability initiatives, you know there is a ton of data to collect and manage, often across multiple departments or functional areas. Information on energy use, water use, waste streams, emissions and other environmental aspects all have to be gathered, sorted, and analyzed internally, not to mention the actual reporting process itself.
Without an EHS management system, tracking this data can be extremely difficult, and you'll probably spend lots of time emailing various departments to get what you need.
On the other hand, an EHS management system gives you an automated way to collect the information, allowing you to:
Respond to sustainability events immediately with tools like Corrective and Preventive Action, Change Management and Employee Training
Automatically format reporting data according to Carbon Disclosure Project (CDP) or Global Reporting Initiative (GRI) guidelines
Organize data to complete your sustainability report more quickly
Will an EHS management system help you clear out your inbox entirely? Not likely. But it can help you drastically reduce your load, putting more time in your day so you can focus on what you do best.
Free Guidebook
The EHS Guidebook: Selecting, Implementing, and Using EHS Software Solutions
Companies are standardizing their Environmental, Health and Safety (EHS) initiatives to protect the workplace and environment, as well as ensure customers' trust and compliance with regulations of every market.
In this guidebook, you will learn best practices when choosing EHS software, how to integrate your EHS system with the QMS and more.