Traci's Tidbits: Best Food Safety Practices for Preparing RTE Foods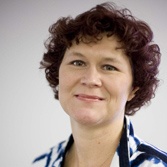 When I chose my current profession, I never realized all the doors of knowledge and experience I would open. The food and beverage industry is a vast and complex system. We often joke about things like the 5-second rule or being able to kill germs by throwing something in the deep-fryer, but in all seriousness we have been charged with the health and safety of the global community. That community includes your family, friends, acquaintances and strangers. When you think about it, the task of food safety seems a bit daunting.
Therefore, I would like to offer up some monthly tidbits of knowledge and advice in an effort to make our food safety efforts more manageable. This month, we'll focus on best practices for preparing ready-to-eat (RTE) foods.
The FDA Food Code has a requirement that food handlers cannot touch RTE food with their bare hands. RTE foods are ones that will be consumed without further cooking or other pathogen kill steps (i.e. produce, lunch meat, cheese) and therefore are susceptible to cross-contamination by food handlers.
Some best practices when preparing/handling RTE foods include:
Not working around food when you are ill
Proper hand washing
Using clean/sanitized utensils and tools
Wearing gloves or using utensils to handle RTE food
Of course, there is an exception to every rule and this is no exception. Bare hand contact with RTE foods may be allowed if:
The facility has obtained approval from the local regulatory authority
Documentation is provided that the employee has received training in proper hand washing procedures and food handling (i.e. food handler's card)
Documentationis maintained that includes:

For each procedure, a listing of the specific RTE foods that are touched by bare hands
Hand sinks are appropriately located and properly stocked
That an employee health policy is in place
Documentation is provided that the establishment follows two or more of these control measures:


Double hand washing is completed
Nail brushes are used during hand washing
Hand sanitizer is used after hand washing
Incentive programs are in place (paid sick leave)
Or any other control measures approved by your local health department
Documentation of any corrective action that results when the above requirements are not met.
Experience has shown that most food and beverage manufacturers have the necessary GMPs in place to address this requirement. GMP programs are an industry standard and compliance tends to be based on management and personnel commitment to a strong food safety culture. Foodservice and retail establishments may struggle a bit more with this as they are more dispersed and may not have the resources to manage their site level programs and practices. There have even been some studies that indicate garnishes such as lemons and limes may sometimes be contaminated with pathogens.
Some processes that help address compliance to this requirement include:
Management commitment: Drives the food safety culture
Documented procedures: Standardized practices for everyone to follow
Employee training: Includes regular refresher training and follow-up
Provide necessary tools: Gloves, utensils, deli paper, ice scoops, etc
A comprehensive GMP program backed by the right training and tools can prevent the spread of harmful organisms and ensure that consumers enjoy safe and healthy foods no matter where they purchase their fare…be it at their favorite restaurant or local grocery store.
So go ahead and feel safe about squeezing that lemon into your water glass—we've got food safety down to a science!
Free White Paper
Food Safety, From Farm to Fork: A Best-Practice Approach to Implementing a Food Safety Management System
You will learn:
• Best practices needed to successfully implement and automate the FSMS
• How an FSMS can help automate each process in the HACCP plan
• How an automated FSMS can help stakeholders comply with the various food quality and food safety initiatives