5 Compelling Reasons Why You Need an EHS Management System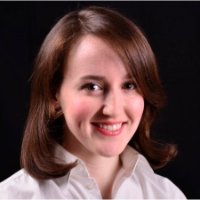 It took me awhile to come around on tablets. I didn't want to spend the money, and I had hesitations about moving away from real books.
Then last year, Santa brought me an iPad. And you know what? I love it.
I can peruse patio ideas on Pinterest, monitor my finances on Mint and tune my guitar in 30 seconds flat, all from the couch, all without hauling out my laptop (which suddenly feels much heavier).
The same goes for EHS management systems. Even as the pace and complexity of business grows, many companies still rely on manual EHS processes. Why?
It's inexpensive. It's familiar. It would take time to implement EHS management software. Despite these, there are more reasons than not you need an EHS management system.
Here are 5 of the most compelling ones.
1. It Keeps You in Compliance
With thousands of regulatory requirements to keep up with, it's not surprising compliance is a primary driver for moving to automated EHS management systems.
A few ways EHS management software helps achieve regulatory compliance include:
Today's regulatory environment is complex, and even violations that don't result in injury can mean huge fines. Using an automated system is the only way to be sure nothing falls through the cracks.
2. Employees Are Safer
When you consider the safety landscape before OSHA was established in 1970, it's clear we've come a long way. Fatalities have declined more than 65%, with occupational injury and illness declining 67%.
That said, there are still thousands of illnesses, injuries and fatalities every year. And even when companies are in compliance, there's still huge potential for incidents.
Companies serious about protecting employees know being proactive is the only true path to safety. An EHS management system goes beyond compliance with a full suite of tools to keep workers safe, including:
Job Safety Analysis software that not only assesses hazard mitigation at each step of a given job procedure, but also allows you to integrate risk scoring into the process.
Employee Training tracking software to ensure workers know how to perform their jobs safely.
Calibration & Maintenance tools to identify equipment issues before they become bigger problems.
3. It Reduces Risk for the Entire Company
Risk management is increasingly becoming the standard for compliance, with companies looking for ways to quantify risk in order to make better decisions across the organization.
That's why leading EHS management systems allow you to integrate risk-based decision making throughout the process, whether analyzing a work procedure with a Job Hazard Analysis or deciding which corrective action request is the highest priority. Some systems also include Enterprise Risk Management software to report on risk for all areas of the business, including Quality, Safety, Finance, Human Resources and Corporate Governance.
4. Streamlined Change Management
Managing change within an organization is never simple. There are lots of moving parts, making the process of Change Management more difficult.
On the other hand, the process is relatively painless with the right EHS management system. These systems allow you to track the process from the initiation of the request to its full completion, coordinating each step across different departments and facilities.
Essential capabilities to look for include:
Integration with the Corrective and Preventive Action (CAPA) system so you can monitor change requests from review, root cause, corrective action taken and verification.
Document Control software to protect key business documents affected by the Change Management process, including work procedures, job descriptions, test methods and specifications.
Employee Training software that links Change Management to any necessary changes in training protocols.
5. Less Paperwork
Many EHS managers spend more time on paperwork than on the EHS process itself. It's a huge burden, and one that's impossible to get away from if you rely on outdated manual systems. EHS software eliminates a lot of the time-consuming administrative work that takes up so much of the day.
Ways an EHS management system can reduce your workload include:
Enabling mobile Audits & Surveys so you don't have to enter audit data manually.
Making data easy to find, including Calibration & Maintenance records, Monitoring & Inspection results and Sustainability targets.
Meetings Management and Employee Training tools that cut down on email through automated routing, notification and tracking.
Bottom line? An EHS management system reduces risk and enables better decision-making, also boosting the company's bottom line. Even more importantly, it's the only way to ensure you're doing right by your employees, keeping them safe while creating a productive environment that promotes the entire company's success.
Free Infographic
What is the Total Economic Impact of the EtQ Reliance Platform?
EtQ commissioned Forrester Consulting to conduct a Total Economic Impact (TEI) study of the Reliance Platform to examine the potential return on investment enterprises may realize by deploying the EtQ Reliance platform.
See the highlights of the study in this infographic and learn the cost savings and business benefits attributed to EtQ.