Best Practices for Automating the Safety Management System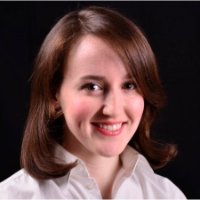 I'm a list-maker by nature, but recently I had to admit my lists were out of control. The main reason? Too many apps.
To-do items went in Wunderlist. Article ideas and complex documents went in Scrivener. Groceries went on a separate iPhone app. Gift ideas, books to read and awesome music discovered on Pandora went in a small notebook. Other random notes accumulated in a sticky notes app, which I eventually just stopped opening.
It was clear my "system" was nothing more than a fragmented collection of applications, none of which gave me a unified tool to keep ideas and action items organized.
Many companies in the aviation industry face similar challenges due to disjointed systems. Employee Training, Corrective and Preventive Actions (CAPA), equipment Calibration & Maintenance—these are just a few of the functions frequently operated via separate point solutions.
Let's look at some solutions to siloed processes, and how companies can automate the SMS for a stronger, more streamlined system.
Link Related Applications
More and more, the aviation industry is moving toward Integrated Aviation Management Systems (IAMS). One reason is because the International Civil Aviation Organization's (ICAO) Standards and Recommended Practices (SARPs) cover multiple business areas, including environmental, quality and financial objectives. What's more, connecting these processes is proven to increase the effectiveness of the SMS.
Take, for example, corrective action requests. Rather than using a separate system or one that only links to Incident Management, you'll save time and improve safety if you're able to create corrective action requests from multiple applications. These include:
Employee Training tracking software for when root cause analysis uncovers training gaps.
Meetings management tools that allow groups to collaborate on and track corrective actions identified in meetings.
Risk assessment tools to create corrective actions that mitigate hazards.
Audit Management Software that allows you to assign corrective actions as issues arise during the audit process.
This is just one example. In fact, you'll want most of your applications within the SMS to be able to "talk" to one another so you don't constantly have to switch between systems.
Streamline Regulatory Compliance
Regulatory compliance is a moving target. Not only are there literally thousands of regulations to keep track of, but they're also constantly changing.
When automating the SMS, look for tools that reduce the burden of regulatory compliance, such as:
Software that determines applicability of Legislative & Regulatory Requirements and lets you map controls to individual requirements. Look for an SMS that provides automatic updates, with alerts to trigger Change Management protocols for things like documents, employee training and audits.
Monitoring & Inspection tools to automatically test and record equipment performance data, with automated alerts when limits are exceeded.
Equipment Calibration & Maintenance software, complete with work orders to ensure repairs are handled promptly and effectively.
Quantify Risk at Every Step
Risk is quickly becoming the universal language of safety and compliance, which is why it's so important to use an SMS that brings risk assessment into every aspect of safety management.
Functions that enable better decision-making within the SMS include:
With so much scrutiny on the aviation industry, quantitative risk assessment tools are crucial to lowering your company's overall risk profile.
Save Time By Going Mobile
The final element of automating the SMS is taking your system mobile. After all, safety isn't something that happens behind a desk—it's about how people handle situations in practice. And since efficiency is one of the main goals of an automated SMS, you'll want to consider how mobile technology can streamline the process.
One of the most common applications of mobile-ready SMS technology is for Audits & Surveys. That's because being able to conduct audits with an iPad or tablet is a huge time-saver, allowing you to:
Upload photos taken with the tablet directly to the audit record.
Take audit documents offline where connectivity is limited or absent.
Automatically sync audit results with the system once the audit is complete.
When you consider everything that goes into the SMS, there's no question you'll be more effective if you use a unified system, especially one capable of automating the process as much as possible.
Free Webinar
Solutions for Air Safety Risk Management and Safety Reporting
In this exclusive webinar, we will take a close look at EtQ's Safety Management System for the airline industry.
Listen in as we review the concept of an automated SMS and how EtQ is able to provide the tools needed to automate and streamline processes associated with maintaining an enterprise safety management solution.