Big Data – How Big Players Like Sanofi and Bayer Are Leading the Way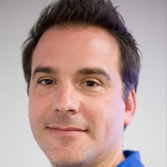 Examples from five companies of how major players are using big data in the life sciences.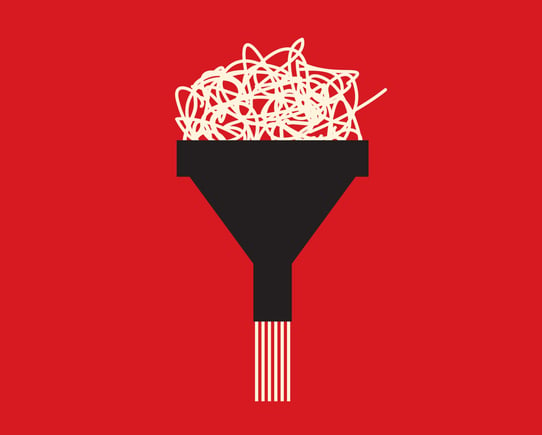 A decade ago, Big Data was a learning tool. Today, it's a DOING tool – and big players in the Life Sciences are turning those learnings into action.
"Pharmaceutical R&D suffers from declining success rates and a stagnant pipeline. Big data and the analytics that go with it could be a key element of the cure."
Sam Marwaha, McKinsey Consulting
Big Data in the Life Sciences – Five Stories From the Field
Let's take a look at some real-life initiatives from the sector – and see which business problem each of them solved.
Sanofi – Structuring Narratives Saves 22,000 Hours of Work
Data points don't work in isolation – each nugget of information contributes to a whole. When that data has to be standardized somehow, in a lumpy statistical landscape – such as dealing with multiple clinical trials across national borders – it can be like comparing apples with oranges.
It's a problem French pharmaceutical giant Sanofi recognized. As a proof of concept, Sanofi took one area of clinical documentation – clinical studies, which calls for different requirements in each territory and at each stage – and created a "super template", called the patient narrative, capable of housing the huge array of data points in a standard document.
By standardizing, different trials could be compared on a like-by-like basis, saving vast amounts of clinical time…. estimated at over 22,000 hours per year.
Bayer – Making Use of Existing Data for Comparing and Contrasting
You'd think a drug as well-known as aspirin would hold no surprises these days – but you'd be wrong. Bayer had one question regarding short-term adverse effects of this established drug… and made a significant advance by taking a fresh look at existing data.
Many drugs exist with very similar molecular structures to aspirin. Bayer looked at various studies for these related pharmaceuticals, with a goal of understanding the "shapes" and "sizes" of each study to see how they related to each other. Once they'd got a grip on this big data, small differences in the behavior of each variant became clearer – with an impact on research directions for future variants.
"Companies can rely on [data] to … identify patient segments that could most benefit from a therapy. Clinical and translational research capabilities can enable personalized genomic medicine, support comparative effectiveness analyses by leveraging real-world evidence, and improve safety and disease surveillance programs."
2015 Global Life Sciences Outlook: Adapting in an Era of Transformation, Deloitte Consulting
GSK – Applying Big Data Methods to Social Media
Big Data in the Life Sciences isn't limited to deep databases. GlaxoSmithKline applied research methods to the Web as a whole – not to develop new drugs, but to find out who was talking about them.
GSK's approach went beyond keywords and buzzphrases. They identified target customers by trawling the whole of their online persona – not just the drugs they mentioned, but other topics that prospect was talking about. They used this data to build intricate customer profiles of clinicians and pharmacists, so they could start a conversation from a position of knowledge.
AstraZeneca – Pushing Collaboration to Cure Cancer
Duplication of effort plagues Big Pharma. A huge part of clinical trials involves testing new compounds in humans for safety and effectiveness. But in the early stages, many trials have similar procedures – which means many simply reuse data collected elsewhere.
That's why AstraZeneca and others have joined forces in Project Data Sphere. Again using standardized templates, the project collates a large number of historical clinical datasets from cancer trials… and makes them free for researchers to use. This saves time and money. And with 8.2m people losing their lives to cancer each year, any reduction in time-to-market is worth investing in.
Genentech – Defining What Big Data in the Life Sciences CAN'T Do
Of course, Big Data isn't a cure-all – and surprisingly, there's caution from one of Big Data's biggest advocates, Genentech.
This pharma company outlines 7 areas where Big Data can help, but adds five areas it can't – such as curing cancer on its own! As organizations get to grips with Big Data, it's useful to understand what its strengths and weaknesses are.
That's how big data in the Life Sciences is changing the way companies collect, analyze, and – ever more frequently – collaborate on massive datasets. Stories like theirs open our eyes to how we can use Big Data in our own businesses… for quality control, supply chain decision-making, and the myriad complex tasks that can benefit from a data-led approach.
Takeaways:
Big Pharma is using Big Data in the Life Sciences to collaborate as well as compete

Standardizing information in heterogenous structures brings sense to Big Data

Big Data in the Life Sciences makes better use of data you've already got!
Find out how systems can leverage data to transform traceability. Download: "How to Achieve Supply Chain Traceability in the Life Sciences".