The EtQ User Conference - Quality EH&S Management Mixer and Mix-Up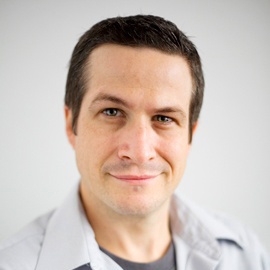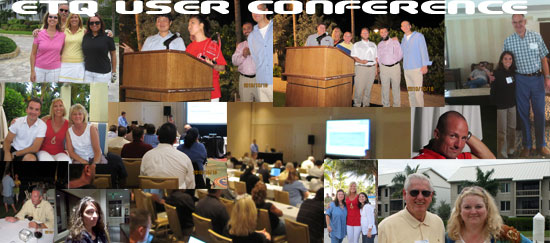 I've spoken in the past about EtQ's annual User Conference, mostly about how beneficial it is to our customers and how much knowledge is shared. But what I never get to mention is that it completely exhausts me. As one of the organizers for the event, it is like planning a wedding - every year. So in the months, weeks and days leading up to the event, there is a frenetic pace in the office. This is followed by the often-surreal rapid fire of event management that ensues the whole week long. Days blend together, sessions become a blur. Lunch is dinner, dinner is breakfast, and breakfast is missing...where did it go? So, for the customers it is a fantastic, energizing and exciting event - but for me, it's a completely different kind of week.
That being said, I thought in the spirit of the event, I would throw together a brief summary of what we have planned for the week. Maybe it will be of interest, and you'll want to join us next year:
DAY 1: We start off the day with our Keynote address, which is the unveiling of the newest release of EtQ Reliance version 9.0. This release has more functionality and features than all previous releases, and will provide everyone with a morning of excitement as to what is coming in 2012.
We then spend the afternoon split between two tracks - one track for our innovation award winners, showcasing their innovative implementation of EtQ and how they maximized their investment of EtQ. This year Oakley, Celgene Corporation, and Kimberly-Clark are our finalists, and we couldn't be more excited.
The second track is a new feature called the "Best Practices" track. We will take the best practices of various industries(Life Sciences, EHS, Quality Management, etc.) and provide a brief insight into the industry, and then open the floor up into what will prove to be an informative and dynamic roundtable discussion. This is a great venue for our group to listen and learn from each other.
We conclude the day with a nice easy-going reception.
DAY 2: We like to do a half-day on the second day. We start with a first-ever three track program. We continue the best practices sessions with more technical sessions on SAP integration, Scalability and Administration. We will also be featuring a case study on standardization from Johnson and Johnson, as well as a glimpse into new ways we are connecting with customers.
The best part is that we break after lunch and put together some activities (sightseeing, kayaking, fishing, biking, etc) so our customers can take time to relax and hang out as a group. One of the most important aspects of a user conference that is most often overlooked is the social aspect of connecting with your peers. Too often, we get caught up in business sessions that we forget we are all working on the same solution with the same goals - and it is important to build relationships.
DAY 3: Another information-packed day at the user conference, with several in-depth Application sessions planned. This is where we delve into specific product modules or features such as Corrective Action, Audits, and Reporting; then demonstrate some tips on how to maximize your use of the product. We also have a few case studies planned and some general sessions on maximizing your use of EtQ.
The big finale of the conference is the Release Schedule session, which has been expanded to two full hours this year. This is the customer's direct way to influence what goes into future iterations of the software. We talk, then we listen to you - simple as that. It is the core at what we do, and it bookends nicely with the opening keynote. You get to see how your input has influenced the current release, and at the end you get to influence the next release.
And that's basically it....but WAIT - THERE'S MORE!!!
DAYS 4 and 5: This is the coveted and much sought-after Reliance Passport workshop. Initially a small gathering for some customers, this event has grown into a massive interactive training event, whereby you get hands-on experience in fine-tuning and expanding your skillset with Reliance. This is a massively popular event and it sells out every year.
So, whether you're a customer or not, it's always interesting to understand what goes on in these user conferences. I can only give a glimpse, because to really understand how these things work, you need to be a part of it and be here. My hope is that one day, everyone will be able to come to our user conference and enjoy, learn, network and come away with a great experience.
Subscribe to the EtQ Newswire!
The EtQ Newswire
The EtQ Newswire is a monthly newsletter for upcoming webinars, events, and product announcements
View a Sample Newswire