GMP Compliance that Spans Enterprises - Supply Chain Compliance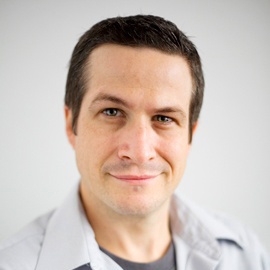 We just recently completed a webinar on the automated Quality Management System this week, and while there were a few minor hiccups, we can call it a success in our book. One of the things that struck me was we had four speakers in the webinar, all from different regions of the world. Yet we were able to collaborate fairly seamlessly - four organizations working in tandem to tell our attendees about Quality Management Software.
This got me thinking about how much smaller the world is. There are scarcely any constraints anymore to confine our businesses. When looking at Life Science organizations - specifically those who strive to achieve GMP Compliance - many still tend to think within their four walls. They concern themselves with their processes and quality management, yet fail to consider the organizations that affect them outside their four walls.
I am specifically speaking about extending GMP Compliance to Contract Manufacturers and the supply chain.
I've spoken in the past about the concept of Harmonization and "being common" on a standardized platform. Software solutions are able to provide multi-tiered security at every level, based on a person's location or role. Many organizations are adopting this in a multi-site capacity with tremendous success - but what about extending a Quality Management System to your contract manufacturers?
With all the compliance initiatives to increase visibility into the supply chain, and the stringent regulations that companies must adhere to, it would make sense to provide a system that spans enterprises in addition to divisions. Here's why:
1. Visibility: Having a contract manufacturer work in your QMS provides you with the real-time visibility into their own Quality operations. With this level of visibility, you can maintain control over the state of Quality outside of your four walls.
2. Real-time collaboration Cuts Cycle Time: If there is a defect or noncompliance, then the collaboration to resolve the issue can happen much more quickly. Unlike in current disparate systems, you do not have the "lag time" while the supplier works on their end to resolve the issue - Quality and compliance events now become a collaborative effort, all working toward the same goal and cutting the overall cycle time.
3. Compliance Right, First Time: Certainly, the time taken to resolve any of these supplier quality events causes a loss in time, and the time taken to re-work and re-produce becomes a factor against demand. With clear visibility and control in the contract manufacturers process, you can now help to get the product right the first time, reducing the time to market.
4. Technology helps to Create a Secure Platform: Of course the first concern is, "no way are they getting into my data". Technology has caught up with this - you can place security on every aspect of the software - fields, keywords, etc. - so that external enterprises only see the content that is relevant to them. You still control your data, they are now just able to operate in your environment - unable to see anything but their required information.
Ok, so objectively speaking - why isn't this being done today? Here's why:
Fear, Uncertainty and Doubt (FUD): There's always going to be FUD. Certainly in the regulated space, companies protect their intellectual property very carefully. The concept of allowing contract manufacturers access to their data - even if protected - poses a certain degree of fear.
Technology is Still Leading Edge: Not many software solutions offer this level of security, so it's not been widely accepted as a practice. But think of the benefits if such a technology existed (it does, by the way).
Knowing "Too Much": Sometimes, ignorance is bliss - even in this world we live in today. Some companies do not want this level of visibility and/or control. This may be due to liability issues, this may be due to "plausible deniability", or it could just be that they don't have the bandwidth to engage the contract manufacturers at this level. But think of this - if there is a serious event related to your product as a brand owner, who is liable for the repercussions? The answer is the brand owner, not the contract manufacturer. So the pain of knowing too much may bite back at you in the long-run.
The world is smaller, and more and more companies are collaborating on new levels. Just like my little webinar this week, we all are engaging in business. The key to success, especially in the regulated environment, is incorporating more layers of visibility into the various areas that help to make your products. This not only includes standardized compliance between divisions - it will mean standardization across enterprises.