Taking Flight: Aviation Safety Management Systems on the Rise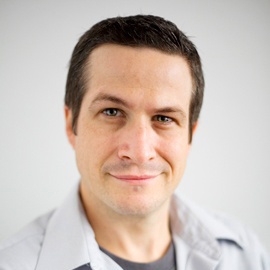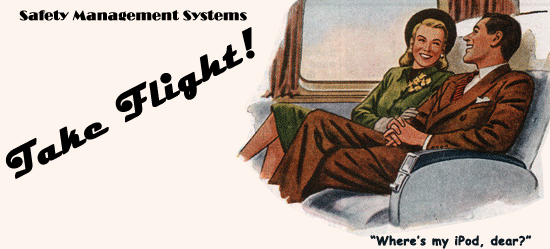 There was a time (long ago), when flying was a unique event. I think of growing up, my parents would have me get dressed up to go on a flight - looking back, it seems funny how we had such a reverence for the act of flying. Now, especially in business, flying and aviation has lost some of it's "luster". It's a common occurrence for many, often the equivalent of taking the bus to work.
However, for the aviation industry and commercial airlines, the sky has gotten all the more complicated. With increased competition and new destinations added, the logistics behind flying from "A" to "B" is a complex dance. Take a look at this fantastic video, called "Flight Patterns". Aaron Koblin uses data from the Federal Aviation Administration to show flights all across the United States, including Hawaii and Alaska. Even without the presence of an actual map, you can see a basic geography and where lots of flights are going and coming from. Here is the video:
Pretty amazing - I never tire of watching it. What it reminds me is that, with all that airlines do in a 24 hour period, safety is at the forefront. This notion, as well as recent developments with regulatory bodies such as ICAO and our own FAA, has ramped up the adoption of a Safety Management System (SMS) initiative.
When we look at the SMS initiative, we see two areas in which technology can help automate and management safety events.
Safety Assurance: Involves the day-to-day processes that govern safety in the SMS. From System Operations to Data Acquisition processes, Safety Assurance involves tracking adverse events and identifying their importance. Through Analysis and System Assessments, organizations can determine the overall severity of these events and determine the course of action to take. If an event is critical enough, it would require a Corrective Action.
Technology Enablers for Safety Assurance: Document Control holds the procedures, and instructions, while Safety Reporting, Incidents, and Reports and Alerts manage the data. Corrective Action helps to effectively investigate and take action on critical events.
Safety Risk Management: For new processes or if making a change to a process, organizations need a method to prepare for any and all hazards within the SMS. By conducting a System Analysis and Hazard Identification, organizations can determine which areas need processes and what level of Risk each potential hazard within the process involves. Risk Analysis is an important part of SMS - using Risk-based methods, organizations are able to adequately identify the most critical hazards within their processes and put in place Risk Controls to mitigate any risks.
Technology Enablers for Safety Risk Management: Risk in Design tools, such as FMEA, HFACS, Job Safety Analysis and the like come in handy to effectively analyze processes with a risk focus. Risk Assessment tools also quantify potential risks and leverage historical data to determine best mitigation methods and controls to put in place. Auditing and Safety Reporting enable and organization to continually monitor potential adverse events and take pro-active measures to ensure that safety risk is as low as possible.
So why automate your SMS? Technology has evolved over the past decade - the aviation industry has adopted technology on a global scale. From baggage systems, to ticketing system, to maintenance and governance - Aviation knows how to use technology. And the next evolution is SMS, which can offer:
A Centralized and Comprehensive Source of Information: From a global perspective, having a centralized SMS can act as a "Hub" for all Safety events, collecting data from all over the world (see video above) and centralizing in one location.
Creates a Consistent Taxonomy for Classification and Prioritization: In order to produce meaningful data and make better decisions, automated SMS provides the "order from chaos" that airlines need to make key risk-based safety decisions for their global operations.
Automated Workflow for Uniform Compliance: In any organization, standardization is an important element to success. However, ensuring all users are adhering to the same uniform processes is especially critical in Safety Management. By incorporating dedicated and standardize workflow in an automated solution, organization can ensure all events are logged, tracked and handled in the same manner all over the world.
Auditable "Paper Trail" of Records and Changes: Having a paper trail in a paperless system may sound ironic, but it is critically important to have complete traceability in a safety-based system. Providing a high-level of transparency in a fast-paced environment helps to ensure that nothing is left untouched.
It has to be Easier than Paper: Let's face it - Paper-based systems are cumbersome, wasteful, and run the risk of being out of date. By making the system easy for all users, you are able to gain better adoption of an automated system. Plus, all the data is at your fingertips - making it that much easier to enter data and retrieve information.
So, as we all board our next flight, think of the value behind technology in the aviation industry. Technology helps to coordinate that complex dance in the air our aviation industry executes every day, and SMS solutions are paving the way to make safety stronger, more transparent, and more organized than ever before.