Knowing your QMS Roots: A Timeline of Enterprise Software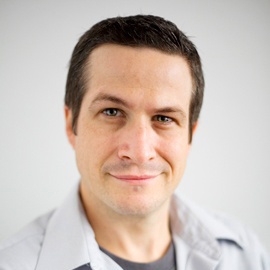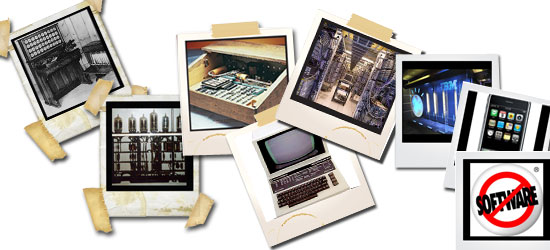 I am a history buff, and I love to see how history has shaped our society. Especially the history of technology - it seems that our technological advancements have been in a tornado of growth in the last century. If you think back to even 10-20 years ago, the world with respect to technology has a completely different face (i bought a desktop computer in 1996 that cost me $1700 and had a 1GB disk space - today I can buy a 1GB thumb drive for under $10).
My friends (and fellow bloggers) at Software Advice have just finished up a compelling four-part series on the history of Enterprise Software. This series follows the timeline of technology, starting in the 1920's and moving through 2010.
Part 1: Origins of Modern Computing - Personally, I've never even seen a punch card before nor have I ever seen a demo of a vacuum-tube computer, but I can imagine the excitement that started that age.
Part 2: Minicomputers to the PC - Ah, the age of the video game - I remember my first Atari very well - I had to blow on the cartridge to get it to work. This part goes into the tremendous advances engineers were taking in making the computer smaller.
Part 3: Windows to the Web - This is where my generation starts to take their hold on the computing reigns. Microsoft, the Internet, Al Gore - This is where the exponential growth begins, and it's a great read to see where it begins.
Part 4: Dotcom to Today - As a professional who started my career in the dot com era, this one holds a nostalgic meaning to me (i know, it's only 10 years ago - leave me alone). The wave of interest and investment reached it's peak and so many emerged, but it's amazing to read how some were able to maintain and revolutionize technology and our view of the world.
Like I said, it's a good read, and it got me thinking to the origins of my current organization, EtQ. EtQ was founded in 1992 by former auditors - gentleman who used to go to customer sites to assess their Quality Management Systems. They decided to branch out on their own and form a consulting company, essentially providing the documentation and advice on how to best become ISO certified. That all changed one day when a customer approached them and asked them to find a software solution to automate these ISO processes. So the consultants went on a research journey to seek out a solution that could not only automate the ISO management processes, but be able to be changed and tweaked without programming.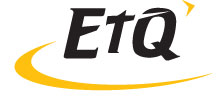 Such things did not exist - those that came close cost sever figures or more. So, in that moment, the software arm of EtQ was born. They partnered with a young guys fresh out of graduate school that helped to build a Quality Management Software system on the Lotus Notes Platform, Domino. Lotus Domino was the "SharePoint" of its day, and they were able to use the technology to invent what was called the "Flexible Workflow Engine". This engine had business rules, logic and conditional routing never seen before, fitting the needs of a business process automation solution. Furthermore, it was "configurable" - it didn't require programming to make changes to the software. You could turn features on and off with the click of a button. This concept brought the power of the software platform into the hands of a business user. This is now a common occurrence, but in the mid-90's this was unheard of.
Finally, in 1995, EtQ Solutions was born. They company began to sell this product and the Flexible Workflow concept grew within the industry. In fact, EtQ moved out of the consulting business and focused on selling software from that point on. As the technology changed, so did EtQ. In 1998, the Internet began to become the delivery method for Enterprise software. EtQ jumped head-long into the Web and invested in a Web-based product, re-defining the QMS industry again.
The next challenge came with the Domino platform. As more Web-based systems arose, Open-Source solutions became the standard. It was time for EtQ to adapt and innovate. This was the birth of EtQ Reliance, EtQ's Web-Based Java solution. With EtQ Reliance, the software could operate on any architecture.

Lately, EtQ has been entering into the latest technologies, including SaaS and cloud-based enterprise software. The last 25 years have seen a consulting firm build a Lotus Notes Solution, expand to the Web, then enhance on the Web for the most robust Quality and Environmental Health and Safety Management Solutions in the market, with over 1,000,000 users to date.
It's always good to understand a company's roots. You can learn a lot from history, and hopefully these historical perspectives give insight into our future.