Crisis Management in EH&S Software: Be Prepared!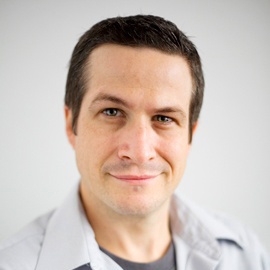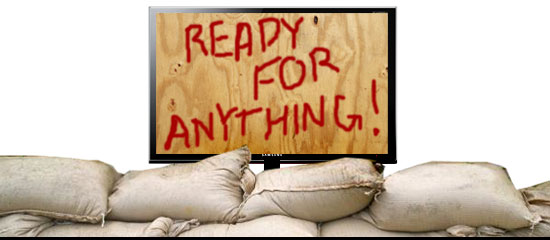 This past weekend, the East Coast experienced a bit of a storm. In fact, depending on which news broadcast you listened to, it was either the storm of the century, a storm of the millennium, or some angry lady named Irene - I didn't really catch the specifics, as I was cowered under my desk in the fetal position.
OK, maybe the media was a little more zealous about labeling the storm, but as someone who was living on the shores of Long Island (read: "shawrs of Lawnguyland"), I had to be prepared. I made a little hurricane list, and made sure I had what I needed to ride out the storm. Much like my household preparedness list, organizations should also plan for the unforeseen. In the event of a disaster, a company can lose any number of locations, halt production, lose revenue, and cost employees their jobs. So it is critically important that organizations put in place processes and contingencies to handle any crisis and keep the business running. Environmental Health and Safety Solutions are especially adept at providing a centralized location for crisis management. Here are just a few of the benefits of having an automated Crisis Management Solution in your organization.
1. Centralized Location for Emergency Preparedness: When a crisis strikes, the last thing you want is to be searching for procedures and points of contact all over a file system. In many cases, a crisis can happen in a matter of minutes, and without access to the right information, you lose precious time. Crisis Management applications provide a centralized location for all documents related to a specific crisis type, including contact information, procedures, environmental protections, data transfers, notifications and many other elements. Best-in-class solutions let you run a crisis management program with a click of the button.
2. Workflow-Enabled Management of a Crisis: When a crisis strikes the last thing you want to worry about is who is responsible for what. You want to make sure that you can rely on the system to assign tasks and ensure they are completed immediately. EH&S software solutions offer unparalleled workflow capabilities with intelligent business rules to help drive the process. By incorporating a workflow-based crisis management system, you can initiate the process, evacuate your location, and be assured that the right people will be helping to manage the crisis.
3. Drills and Preparedness Activities: It's always important to conduct drills. From the simplest fire drill to handling a major environmental event, you want your employees to be prepared in the event of a disaster. Crisis Management application provide the ability to conduct regular drills on various types of disasters, and measure performance on these drills. The better prepared you are prior to an event, the better you can ensure that if the real thing ever occurs, you are ready.
4. Integrated with Training and Document Control: Part of any emergency plan is having the right procedures and instructions in place to ensure that all areas are secured in the event of a disaster. Some organizations may only have a few records; some may have hundreds; some a billion gazillion(feels like it sometimes, right?). However many document records you may have, having them in a controlled environment is critical to keeping the most up-to-date records. Document Control is designed for that, and a good document control system can be linked to your crisis management system - linking all the relevant documents to your emergency plans. Furthermore, you need to make sure that your employees are knowledgeable and trained in these documents. Integrated training plans on emergency procedures will help to track and manage the training status of your employees.
5. Revisions and Change Management: Plans change - it happens. People leave the company, procedures change, new potential emergencies crop up. The important thing is to have an ability to initiate proper management of any changes in the plans you've created. This involves a dedicated workflow to allow the proper personnel to review and approve these changes. When it comes to emergency management, you want to make sure that you can't just change a plan on a "whim" - careful thought and proper authority must be weighed to make any changes. Having a system in place that facilitates this intelligent workflow for change management is important in any system - especially in crisis management.
This is just a small sample of benefits to crisis management. Clearly, the intangibles are that you have the piece of mind that your organization is ready for any disaster or emergency that may occur, and you have a dedicated process in place for any type of event. Much like my "hurricane to do list" (but not this one), Crisis management plans for the future, unforeseeable events and makes your organization ready to handle them.
Free Product Paper
Solutions for Environmental, Health and Safety
Integrated EH&S Management Software Solutions
• Risk Based Job Hazard Analysis
• Crisis Management
• Best practices EH&S Management
• Automated processes for EHS
• Linking Environmental and Safety Events to the rest of the Enterprise