How to Spot a Good Document Control System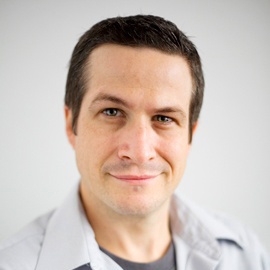 I really like things to be in order in my life. I tend to clean my house in a certain way, and I also like to follow a certain pattern when working on the lawn or around the house. I like a good "system" just as anyone else might.
Document Control is probably one of the most sought after applications when people are looking for a Quality Management or Environmental Health and Safety system. Corrective Action, Audits and Nonconformances are critically important processes, but unless you've controlled these processes, you don't have the same level of governance you would if you had Document Control. So, I've put together a quick set of points to spot a good Document Control System.
1. Workflows For All Document Types: A Job Description is not the same as a Work Instruction is not the same as a Procedure. They each may have separate approvers, managers, and workflows. A good Document Control system can facilitate dedicated workflows for all document types, each with their own routing options.
2. Review and Approval Business Rules: Let's face it - we can't operate in a linear fashion. Much like life, document approvals are faced with extenuating circumstances - people go on vacation, due dates get missed, and documents get sent back and forth all the time. The Document Control system should not only be able to recognize these factors, but also have the business rules in place to automate this.
Delegation/Escalation Rules: Can the system assign delegates if someone is out of town? Can the System escalate approvals if a due date is approaching?
Approval Options: Can the system provide alternative methods for routing approvals? Methods such as parallell and/or sequential approvals, or percentage approval. Having this flexibility enables documents to make it through the system in an efficient manner.
3. Integration with Office Documents: Whether you are using an enterprise quality management system or a homegrown file-server document control system, you are probably using Microsoft Office for much of your documents. It's pretty much the standard these days, and the ability of a Document Control system to play well with MS Office is an important distinction. Being able to incoporate the meta data into your Word, Excel or Visio files helps to maintain consistency in the Document Control System and the records that are governed by it.
4. Seamlessly Make Change Requests: While we'd all like to think document control is a "set it and forget it" kind of thing, it's not. Change requests happen, and happen more often than we'd probably admit. The important thing is that when they do happen, they are equally as seamless in workflows, approvals, and integration as the document creation process. A Change request process needs to not only make sure the proper dilligence is done when changing a record, but also factoring in related documents, linking to multiple changes, and generating the right result in an efficient mannner. Furthermore, the change request must also factor in archival of the existing record to be replaced and determine the training requirements on the new record.
5. Integration with Employee Training: A document is just useless drivel if no one enforces the processes written on it. Employees need to be trained on these documents and need to keep updated on new revisions. Training systems that are integrated with the Document Control system provide a seamless link to the completed document and the training record. Using Keywords and requirement lists, you can link a document to a training group, then have that training group notified when a new record is ready to be released. That way, you do not spend extra time running around checking on everyone's training status - the system will display their training right there in the record.
If Corrective Action is the heart of a Quality Management System, then Document Control is the brain. It holds all the information about the company's quality management system. It sets the policies, the practices and the enforceable regulations that drive the company's Quality and EH&S initiatives. A good Document Control system provides the automation to streamline the review and approval process, integrates with other tools to ensure seamless collaboration, and makes sure that changes are executed with dilligence in mind.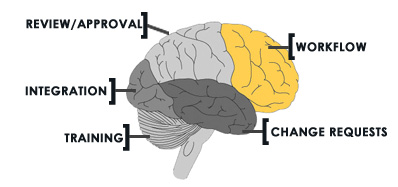 It's like a dedicated pattern to your quality life - maybe I should implement a Doc Control system for my house work?