How to Filter Corrective Actions: Not Everything Needs to be a CAPA!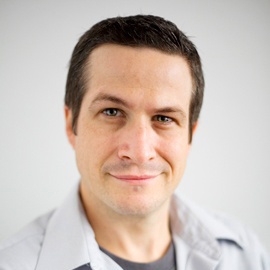 Over the July 4th weekend, my kids and I watched "Chicken Little". A cute little tale about an over-reactive little chicken (or poultry-American for you PC types) who essentially freaks out at the first sign of trouble. In the end...well, I fell asleep....but the "freaking out" part got me thinking....
Too often, when adverse events enter an organization's Quality System, people are quick to open up a Corrective Action or Preventive Action (CAPA). No matter what the adverse event, its severity or impact, a CAPA is opened up. Having a CAPA system in place is an extremely valuable (and essential) part of a good Quality Management System. However, if everything becomes a CAPA, then you create a bottleneck. Employees are so focused on working on their CAPAs, they forgot to do anything else. Essentially, people "freak out" like the sky were falling and open a CAPA.
What you end up with is this - hundreds of CAPAs, with no real identification in which CAPAs are critical to the business and which have less impact. It becomes the needle in the haystack conundrum - finding the critical adverse events can prove difficult if you don't have a way of finding them. I once asked a Quality Manager how he handles CAPAs - what his metric was. "We handle the most overdue first," was his reply, and he went on to say that if it is critical and is a the "bottom of the pile", then they don't get to it in time. I say, there is a better way.
1. Not every event needs to be a CAPA: (gasp - did he just say that?) Yes, it's true - if you can immediately correct an event, then correct it. Not every event needs to be opened up as a Corrective Action, only those that are systemic issues and pose a critical impact on the business
2. Use Risk to filter events: Ok, so if not every event needs to be a CAPA, then how do we figure out the bad from not-so-bad? You need a way to filter these events, and you need to do it in a repeatable, systematic method. Risk Assessment is a great way to do this. Risk matrices will help your team make the determination as to the criticality of an event. The higher the risk, the more likely we would like to take Corrective Action.
3. Do a CAPA on your CAPA System: Sometimes even a good CAPA process needs a little updating. Make sure to continually audit the CAPA process, and if the process is not efficient enough, then it may be time to do a CAPA to correct any potential bottlenecks or problems within. Like any good process, a little maintenance and "trimming" is always healthy.
4. Use Risk to Ensure Effectiveness: For an action to be truly corrective to the process, it must be effective, otherwise you're back to square one. Much like Risk can be used to filter adverse events, Risk can also be used to ensure effectiveness of CAPA. Risk helps to ensure that not only is the CAPA effective, but it is within the risk limits of your organizations compliance standards.
Next week, my company will be sponsoring an interactive two-day workshop on this very topic (minus the gratuitous chicken references). If you are in the Washington D.C. area and are interested in learning more about CAPA, I suggest you check it out. Their website is here:
CAPA: Corrective Action, Preventive Action, Related Processes, and Best Practices: A Two-Day Interactive Workshop
So, whether you come to the conference or not, the message is clear- CAPA is an effective and essential tool, but like many processes can be blocked up if you are too reactive to events. The sky is not falling, and not everything need be a CAPA.