For Many Enterprise QMS Rollouts, Quality is a Dirty Word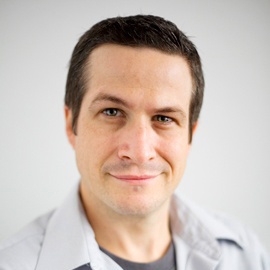 Many people hate to change. It happened to my father with TV and media. He fought tooth and nail to avoid switching to cable - "Too many channels." Once he switched, however, he loved it. Same thing with movie rental. Up until recently, he was the only person still renting VHS (whatever that is). He finally moved to DVDs, and now Blockbusters are folding faster than an origami competition. We're now working with him on NetFlix - it's a long road ahead.
Over the past few weeks, I have been speaking to folks who have rolled their Quality Management System to the enterprise, and I keep getting the same feedback on rolling out Enterprise Quality Management Systems. There is no doubt a challenge in any roll out, especially on a global scale. Below are some trends in why Quality is difficult to roll out.
Quality is a dirty word: For some organizations, Quality is compartmentalized and siloed - at least in people's minds. People tend to want to put Quality into a box, and leave it there. The reality (as we know) is that Quality is everyone's responsibility, and transverses the entire organization. So, how do you remove the stigma? It's simple - you don't call it "Quality." I had a case of one organization that re-branded their QMS solution, and eliminated the common Quality terms from the system. As a re-branded business systems automation tool, the solution gained a new life and user adoption increased exponentially.
Executive Buy-In / Sponsorship: If you want your QMS to gain visibility and adoption, start preparing your "elevator pitch". Without a clear and viable Executive buy-in, projects tend to remain where they started, no matter how good they are. The trick, however, it to understand what your executive team is interested in. Chances are, they are not going to be wowed by:
"Hey, I would like to talk to you about how we are able to streamline our CAPAs and reduce NCRs along the production line."
...but might be more interested in hearing:
"Hey, I would like to show you how we can reduce our overall Risk, and increase profitability for this year."
Much like the rest of the organization, you need to make sure that you eliminate the "Quality-speak." Executive buy-in will only come if you can help them accomplish their goals. Find out their hot buttons and push them. Executive buy-in brings the solution to a new light, meaning more support for your own operations, and furthering your goal to bring Quality to the forefront of the business.
A Little Hand-Holding Goes a Long Way: Now, before you start taking me literally, keep reading (and consult your HR department's decency policy). The rule of any system, manually or software-based, is that people tend to revert to their old ways over time. That is, unless motivated otherwise. Training, re-enforcement and re-training is critically important during the initial stages of a rollout. Many Quality departments I've spoken to have often said they will do most of the "heavy-lifting" for the first few months - creating new workflows and forms for other areas until they get the hang of it. Others will institute a training program that rewards the changed behavior. Walk them through it for a while - it may be painful for you, but in the long term it will ensure you have kept them from falling back into the old routine.
Don't forget to include IT: Quality Management Systems today are flexible enough that you can essentially run them from within the Quality department. While this is attractive in terms of "flying under the radar", in the long-term you may have an obstacle in IT. Large enterprise roll outs are under the purview of IT, and the sooner you can demonstrate the value to them, the better. IT can be a strong ally in your quest for Quality for all - keep them in the loop and happy (Gifts help).
There's an overlying theme here. It's not the software, it's not the technology - it's the people and their behaviors. Behaviors, perceptions and goals drive people to accept these changes. Change management is as much about changing perception and behavior as it is process change and technology change. Once you understand how best to influence these perceptions, you can successfully implement new technologies and processes to benefit your organization's approach to Quality and Compliance.
(incidentally, we've finally got my father on the right track.)

Free White Paper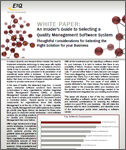 An Insider's Guide to Selecting a Quality Management Software System
You will learn
• Top software components
• Best practices when selecting a software vendor
• Pitfalls to avoid
• Business cases for each consideration