3 Reasons to Adopt Automated Validation in Quality Management Systems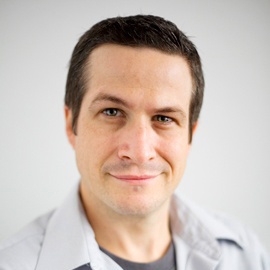 My daughter has been learning how to ride a bike for the past year. She's actually become quite adept at it, and for someone who loves to cycle, I am certainly proud. But there were certain obstacles to overcome to get to this point. We started simply with the tricycle - learning to pedal. Then we switched to a "run-bike" to help learn balance. Now we are on a two-wheeled bike with training wheels, and slowly beginning to take the training wheels off. With each step forward, my daughter expressed a certain degree of fear - "will I be able to do this?," she intimated. Once she made the leap to the next level, she realized how much easier biking can become. Leaving the training wheels can be scary, but the freedom of two wheels is much better.
When I speak to customers and prospects about Quality Management Systems Validation, I get much of the same trepidation. For many years, the concerns of software systems center around the validation of those systems. After all, if the system fails to work properly, the company becomes liable and any repercussions will most likely not be pretty.
What is validation, really? Well, at its core it is ensuring the system does what it is supposed to. Interestingly enough, software developers validate their software every time a new version is released, when a new build is completed, even when a new line of code is added. In the Life Sciences space, there is such an importance placed upon the validation of the system, that many companies will focus more on the validation capabilities than the actual functionality of the software.
Most validation is manual, and it has been a valuable method for years now. However, an entire validation project does not need to involve the human element. This is time-intensive work, and can cause a software project to be held up for months and months to complete validation. Then, if you need to make a change to the software, you have to re-validate.
It's like driving a car by physically pushing it from behind - sure it will get you where you need to go, but a lot slower and with a lot more unnecessary effort.
Automated Validation - don't freak out - can speed up the validation process while allaying fears of non-compliance. Companies become concerned with using software to validate software, simply because they don't trust it. Yet every line of software code (even the Web browser you're using right now) is validated using automated tools. Not only does it make sense for Quality Management Solutions in the Life Sciences market, it can actually improve upon the more manual validation process. Here are 3 reasons why you want to consider automating your validation:
1. Speed and Efficiency: Validation, while producing results, is time-consuming - "click here, record results; click there, record; type here, record; mouse-over here, record." Validation projects can last upwards of 18 months, depending on the level and detail. Many companies will settle for less robust solutions, simply because of the validation project. That is not the best way to maximize your investment in software. Automated tools allow you to take the OQ/PQ scripts and run them in the exact same way a human validator would, just much, much (much) faster. For instance, a single Corrective Action workflow would take a manual validator a full week to complete; an automated system could be run in a few hours.
Automated validation runs very simply. The script tells the system to do an action (click here, type here, etc), and what the resulting action(s) should be. The system does the action, and records the action as pass or fail. If it passes - great - if not, then what? Well, the second reason answers that.
2. Visibility and Comprehensive Readout: Automated Validation leaves no stone unturned. Every possible action, variable, readout, and pixel is accounted for. It is read, recorded and reported on. Every validation script in an automated validation system generates a comprehensive report displaying the pass and fail areas of a Quality Management System. What's more is that an automated script runner will not mistakenly miss a step in the script, or be subject to any human factors. The reports from automated validation have all the elements of that business process that the software is designed to automate.
Most people's concerns over automated validation is being able to prove that the system was validated. They need that visibility into the system that tells them (and any auditor) that the system is working as it should be. Automated validation tools are built in such a way that reports can be run to demonstrate that the system is in compliance.
2. Cost savings: Yes, I know what you will say - "Cost is not the issue when it comes to validation. The cost of liability outweighs the cost of validation." I've heard customers say those exact words, and they are right - to a point. If automated validation produces the same exact results as a manual validation project, but does so in 20% of the time, then wouldn't it make sense to choose the cost-effective option? We had a customer take the exact same workflow and do it once using manual validation, then again using automated validation. The result was exactly the same, only the automated tool took a few hours. The manual team was still working three days later...
But...Who "Validates" the Automated Validation tool?
I would be remiss if I didn't address this question. Of course you would need to validate any software tool before you use it in your organization. However, the time it takes to validate an automated validation tool is much less time-intensive than an entire Quality Management Solution. Once validated, it doesn't change - it's validated and works. Quality Management solutions are configurable - workflows, forms, fields change. So validation becomes most important when doing regression testing - running the validation on changed areas. It enables the quick validation companies need to be agile, and provides the visibility and level of compliance needed for Quality and Compliance Management in the Life Science industry.
Traditional Validation Still Makes Sense in Many Areas
Manual validation has a significant place in adoption of life science software systems. Certain elements must be manually validated - that's never going to change. There is a tremendous benefit to this process, and automated validation does not seek to replace it. However, automated validation strives to ease the validation burden and make the process smoother.
So, like my daughter learning to love the two-wheeler, with the right amount of assurance and knowledge, you can learn to reap the benefits of stepping up to the next level.
Automated validation is still in its infancy, and only a handful of vendors are using this revolutionary method to increase efficiency in validation. But just as the need for faster time-to-market increases, so will the need to speed up business process validation. Automated Validation provides the speed and efficiency without sacrificing compliance.
Free Product Paper
Validation Options for Compliance Management Software
You will learn
• EtQ's Validation Services
• Best practices in Validating EtQ's system
• eValidator Automated Validation Tool
• and more!