Quality Management Seminar Wrap-Up: Risk and Harmonization, Part 2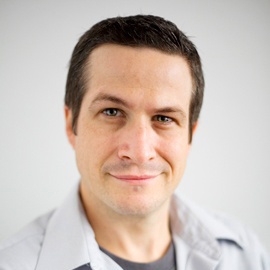 In the last post, I began my in-depth retelling of EtQ's Life Sciences Seminar on Risk Mitigation and Global Harmonization in Quality Management Systems. Overall the seminar was a great success, and we managed to keep everyone's attention for a few hours.
When I last left off, we reviewed the first two sessions. The next session was Glenn McCarty from EtQ and Amy Boyd from Kimberly-Clark Corporation:
Session 3: The Convergence of Quality and EH&S, presented by Glenn McCarty of EtQ, Inc and Amy Boyd of Kimberly-Clark
This session had a focus on the convergence of business systems, and how enterprise business systems are being utilized to serve multiple business processes. Specifically, Quality Management, Environmental Management and Health & Safety Management are perfect examples of business processes that can be converged. The session demonstrated the ways in which you can take a focused approach on creating a converged, holistic system.
Take aways:
Business Systems are undergoing a convergence

Quality and EH&S Management systems are a prime example of business processes that can be converged

Focusing on the Employees is key to creating a converged system

Employee-centric systems can combined multiple business areas into a single system

Kimberly-Clark saw the opportunity for a converged system and used EtQ to achieve the goal
Session 4: Risk Management 2.0: The Expanding role of Risk Mitigation in Industries, presented by Glenn McCarty, EtQ.
In this session, Glenn McCarty talked about how Risk management is fast becoming the new benchmark of Quality, and how recent studies have shown Risk Assessment to be the primary tool for Manufacturing operations. Furthermore, Glenn discussed on how to build a Risk Matrix, and how Risk is used in Design and in Process. Finally, Glenn touched on the concept of Enterprise Risk Management, and how the tools used in Quality Risk Management can be applied to the enterprise.
Take Aways:
37% of organizations are taking strategic Action to quantify risks across the enterprise

49% of organizations have a standardize risk process across the enterprise

Risk Matrices aid in the decision-making process in determining the risk of events

Using Risk in Design helps to identify potential failures early, reduce in-field failures, and identify potential hazards

Tools like FMEA and Hazard Analysis help to identify risk in design

Risk assessment can also filter process-based events and focus the urgency of CAPAs

Risk can be integrated to all areas of a QMS/EH&S

Risk can also be applied to the Enterprise, using the similar tools from Quality Management
Session 5: Creating an Integrated Enterprise Business System, presented by Tony Parise at Johnson & Johnsoin Vision Care
In this session, Tony talked about the value of utilizing a enterprise business system and promoting it throughout the organization. Tony spoke on the importance of not labeling the software system to any one discipline (i.e., Quality, EH&S), and branding it to the entire organization. This increases user adoption over the enterprise, and helps to foster expansion of the platform's capabilities.
Take Aways:
When selecting a solution, keep in mind not only Quality Processes, but larger business processes for the enterprise

Once you've selected a solution, seek to elminate the "Quality stigma" for the rest of the organizations

Utilize marketing to drive internal interest - this will help for better user adoption

Leverage the tools popularity to expand into other business areas - new business process capabilities
Session 6: Strategic Development of Pharmaceutical Quality Systems, presented by Kenneth Ray, Celgene Corporation
Closing out the seminar was Ken Ray of Celgene who spoke on the importance of the "human element" of developing a system. He spoke on the analogy of the system as an Office, with all interconnected elements - moving one system element can have an adverse effect on other elements.
Take Aways:
Quality Systems and processes must be integrated, comprehensive, and work together

These systems are inter-dependant, and have a non-linear "mulitplier effect"

These systems require a clear and defined responsibility, accountability and leadership

Integrated systems have a common process, common infrastructure, common metrics, and are scalable and sustainable
So, in total we had 6 unbelievable sessions that covered the topics of Global Harmonization, Standardization, Project Management, Risk Management and Convergence of business systems. As far as seminars go, this one was not only extremely informative, but it was also a lot of fun to talk to people from the industry who are actually innovating every day.
Stay tuned this year for more seminars from EtQ. We aren't stopping with this one - I think we will be taking this message on the road, and covering more industry areas. That's all for my recap on the show. Next week, I'm back to blogging about things outside of my little world, and stirring the pot on Quality and Compliance.
Creating an Integrated
Enterprise Business System
Free White Paper
Managing your Risk Has its Rewards: Making the Case for Risk Assessment in Streamlining your Quality and Compliance Processes
You will learn
• Best practices to using Risk Assessment in a Quality Management System
• How to identify critical events, mitigate the risk, and prevent re-occurrence of these events
• How building a risk matrix will facilitate the decision making process