Quality Management Seminar Wrap-Up: Risk and Harmonization , Part 1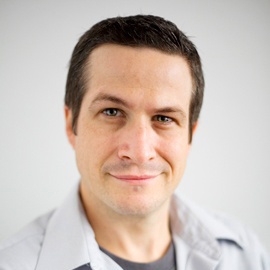 This past week, we finished up a in-depth seminar in New Jersey. The seminar, focused in the Life Sciences market, touched on the concepts of Global Harmonization and Standardization. It also had a focus on Risk mitigation in Quality Management systems. Overall, the seminar went well - great turnout, great speakers (great food), and overall a great response.
Below is a recap of the first part of the conference:
Session 1: Global Harmonization and the Enterprise Compliance System, presented by Morgan Palmer of EtQ, Inc.
In Morgan's presentation, he discussed how there is a constant pressure to diverge business systems, whether from product variety or cultural differences. Specialization of these localized solutions and diverged product lines create a resistance to creating a single, Harmonized solution. Harmonization is combining business systems into a single environment. By harmonizing your systems, you can alieviate some of the complexity in business systems.
Take Aways:
Systems are often disparate and businesses are looking to harmonize into a single holistic environment

Harmonization provides a common platform for systems, while enabling each business unit to keep their unique processes

Harmonization can reduce cost of support, system administration

Harmonization increases visibility across the enterprise

Harmonization increases knowledge sharing
Session 2: Standard Processes for a Global Business, presented by David Kouchoukos, Johnson & Johnson
David followed up Morgan's presentation on the technical aspects of the Standardization and Harmonization approach with the "human element". He focused on the critical elements for teams to be successful in standardization. Essentially, the core elements of a good standardization project involve People, Processes, and Governance/Change Management. Standardization should have:
Simplicity to reduce complexity

Integrated to other Quality processes and prodcut control systems

Standardizaed for all Divisions

Scalable to easily add other divisions and processes

Compliance to all applicable regulations
David went on to discuss the use of a standardization "Playbook" which is a structured process manual for standardization, and includes the best practices, defined roles, templates and project deliverables, all organized in a singular location. This Playbook ensures the standardization principles are implemented effectively.
Take Aways:
Standardization is hard work, but brings significant benefit

You need to be willing to give a little in order to get a lot

Standardization projects need clear expectations, scope and deliverables

Needs Senior management support and Committment

Use a Playbook to ensure repeatable processes

Establish a governance, change management and change control process

Be flexible and adapt to business needs
Stay tuned for Part 2, where we cover Convergence and Risk Mitigation sessions from EtQ's Seminar on Risk Mitigation and Global Harmonization in Quality Management Systems.
Free White Paper
The Convergence of Compliance Systems - QMS and EHS
A Seminar Topic White Paper!
You will learn
• IT's view on Consolidation
• Best practices when Converging Business Systems
• How QMS and EHS can be consolidated
• How to exist on a common platform, but maintain unique business processes