IT's Role in Quality Management and EH&S Management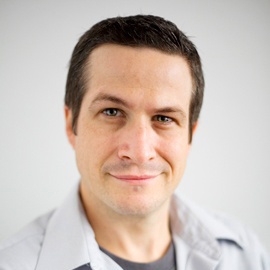 I confess, I've started my Spring cleaning early. The other day, i noticed how much stuff I had in my house and felt it was time to "reduce my inventory", so to speak. Same thing at the office - I'm moving into a new space, and spent the better part of the day getting rid of old files, combining other files together, and passing off trade show swag to my kids.
I mention this only because in recent years, it seems IT is doing a bit of Spring cleaning of their own. After the recent economic downturn, IT managers have been looking to streamline their costs, and seeking ways to reduce their infrastructure footprint. Furthermore, IT has been evolving into more of a process owner of sorts. They are selecting the systems that govern the processes, and they are recommending ways for process improvement.
These new roles IT is playing will ultimately have an impact on the Quality and Environmental Health and Safety Management Systems. Once able to "fly under the radar", QMS and EHS are now under the IT purview. There are some benefits and drawbacks to this:
Integration of Systems: A key component IT managers will look for is whether the Quality and EHS systems can be integrated. the new "IT as a processes owner" sees Manufacturing Operations as an overreaching process, and without the ability to integrate Quality into the other business systems, they will seek other alternatives. More integration mean less "middleware", and less time configuring custom connections.
Consolidation: This one has the dangers of becoming contentious. IT needs to reduce the footprint of systems, and will seek to consolidate systems with similar processes. Quality, EHS, GRC system might all fall under the "Compliance Process". There are cases where IT will choose the system that most likely fits the "compliance process" mold, and eliminate all other systems, forcing Quality professionals to adopt a new system platform, and begin the painful adjustment process. The solution? There are systems out there that already do both EHS and QMS - start your journey there. These systems are already suited for consolidation, and are designed to handle unique business processes on a common platform - IT's best friend.
Value Engineering: IT's role is shifting to one of "value engineering" - or what value technology is bringing to the enterprise. What this means is that point solutions that offer no value outside of their operational area are less likely to be kept than enterprise solutions that span multiple operational areas, department and locations. Systems that can scale will win the day.
Implementation of new systems rely on ROI: Return on investment is one of the prime directives of IT. Eliminate wasteful spending, and before you buy a new system see if an existing system can handle it. If an existing system will not work, then the new system must be able to integrate and must be able to be implemented quickly. Long implementation cycles (over 1 year) are simply too long now. Systems need to "prove their worth" quickly in this new world.
Scalability: If your organization has multiple facilities, chances are you have multiple business systems. IT is trying to move away from this environment, seeking systems that are able to deploy across multiple facilities. If a single QMS or EHS can handle five plants, as opposed to five point solutions, then IT will favor the scalable solution.
This is not a catch-all statement regarding IT. Not all IT firms are headed this way...yet. But many of the leading organizations are streamlining their IT infrastructure and putting more responsibilities on their CIOs. At the center, CIO's are charged with:
Reducing Costs

Developing business strategy

Improving Share

Driving Innovation

Championing Change
Instead of merely "enabling change/innovation" CIOs are now "driving change/innovation" within the company. The CIO is becoming an "enterprise business architect", and a sponsor of technology implementation. Partnerships, Technology options, and the processes to put in place – all these initiatives are falling into the CIO role, both in technology, business, and process.
And, as this trickles down, IT managers are taking action on their strategies, namely integrating and consolidating systems to foster the process. Quality Management and Environmental Health and Safety Management, once under the radar of IT, are going to come more clearly into view. And as that happens, Quality professionals should seek out the solutions that help to foster integration, scalability, process consolidation and ROI.
If not, they run the risk of getting swept under the rug during Spring cleaning.