Five Things In Quality and Safety Management for 2011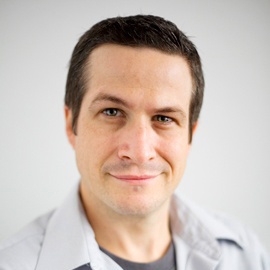 Happy New Year!
I'm not usually one for New Year's resolutions. I never am able to stick to them, and circumstances change from month to month, so it's hard to commit. Poor excuse, but that's just the way I am.
On a similar note, I started thinking about the things going on in Quality, Safety and Compliance Management in the past month. Like resolutions, these ideas may change and fizzle out by mid-year, but they are worth looking at. So here's a few of the things I will be interested in this year.
1. Food Safety/Quality and Recall Management: It looks as though Congress is moving through this Food Safety Bill, which if signed into law, will mean interesting things for the food industry. It will mean that with more regulatory oversight, there will be more need for better visibility into records. Recall procedures, food safety plans and quality processes will need to be more centralized, transparent and reportable. Food Safety is moving closer to where Life Sciences is - having a centralized automated compliance system.
2. Aviation Safety Management: Commercial Airlines are consolidating and merging. Global code-sharing is making the airline community more integrated. Safety in the Airline Industry is commonly collaborated across organizations. Now, with the FAA beginning to mobilize regulations on Safety Management Systems, the need to implement Aviation Safety is becoming more of a pressing need. Many are seeing the benefits of SMS, and are starting their journey now.
3. Pushing for Integration, Consolidation, and ROI: I've said this in previous years, but it seems to be ringing true again. As IT departments are charged with reducing infrastructure, they will seek ways to integrate or consolidate business systems. They will cut the "fat" systems that require long implementation cycles, and cost more to maintain, and will look for solutions that serve multiple purposes. Furthermore, they will look toward solutions that can demonstrate a return on investment quickly - sometimes as short as a fiscal Quarter. Systems that are flexible and able to serve in multiple roles will be favored, and those that can play well with IT's other toys (SAP, Oracle, etc.) and integrate will be in good position.
4. EHS and QMS continue to converge: This kind of follows my previous point on IT consolidation, but it still counts as a separate item. The processes and concepts behind Environmental Health and Safety and Quality Management are very similar - so much so that they can easily be converged into a single QEHS system. This is something that we began seeing in 2010, but I think (ok, I hope as well) that organizations will begin to incorporate safety and quality processes into a single, holistic system. See my earlier post on this back in May.
5. The role of the Quality Professional is slowing being redefined: I'm not saying Quality positions are going away (my earlier post caused quite a stir on that one) - I am saying that as the concept of Quality and Safety are further expanded into new areas (whether Aviation Safety, Food Safety, GRC, Risk Management, etc), the people who are looking at Quality Management will encompass new titles and job positions. This is especially exciting, since we all know the value of quality and the more organizations expand the definition of Quality, the better it is for the industry.
Of course, like a new year's resolution, all these ideas could simply fade away over the coming months, like a gym membership card gathering dust on your kitchen counter (you know who you are). But I think that in general, we will see a year that will draw more regulatory attention to Quality and Safety, a "tightening up" of IT infrastructure, and a slow and meaningful evolution of the Quality, Safety and Compliance Management industry.