The Power of the User Conference: Icing on the QMS/EHS Cake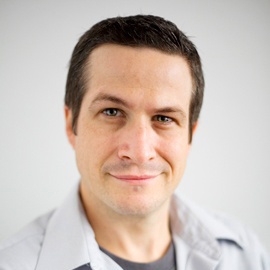 In the next few weeks, we will be hosting our 14th annual user conference. So, in order to prepare, I will be taking a short hiatus from blogging to dedicate some time to the event.
I thought I would delve a little into the concept of a User Conference this week. Many vendors like us have user conferences, but not everyone knows exactly what the purpose is. A User Conference is a meeting set up by the vendor to provide a forum for introducing new products, present industry knowledge to the user community, gain knowledge from the user community in the form of round tables, and occasionally offer some workshops on the software itself.
While this all sounds pretty standard, the real value of a user conference lies in the activities that go on outside of the ballroom. Many conferences (like ours) is a several-day event, and there are all sorts of "off-hour" activities that go on. Whether welcome receptions, evening cocktail parties, or team-building excursions, these little events often bring the user community together and foster relationships.
It's not often you meet fellow QMS or EHS software users in your daily job, and it's even harder to find ways to communicate with other users. User conferences offer the best way to gather a gaggle of users facing similar challenges and "pick their brain" about what they are doing. These off-hour discussions often lead to new ideas and ways to maximize your investment in Quality Management or Environmental Health and Safety Management Software solutions. Below are a few things to keep in mind when researching a company's user event schedule.
1. Go to it: Simple enough, but often these conferences are seen as "luxury expenditures" by corporations. While it may seem like a week away in some exotic location, there is inherent value in not only the sessions, but being able to network with other managers. Usually, the event planners are happy to pull together a "top ten reasons to come" list that will help you demonstrate the overall benefits of the conference.
2. Find Out Who Else is Going: Many times, QMS and EHS vendors are happy to let you know what other companies are going to be at the conference. This is a great way to line up who among your industry peers will be there, and perhaps seek them out to "talk shop".
3. Find Out if There Are Any Workshops Available: This is a big selling point of many conferences - the pre-and-post-workshop. Conference planners will throw these little workshops into the conference to provide an added bonus training for users. It's usually a little more than the regular conference, but FAR less than having a vendor come on site for training or consulting. The lessons learned in these workshops often help to justify your reason for going.
4. Work with Your Rep to Plan Extra Meetings: Wanna meet with the CEO or CTO? Want to learn more about company ABC's global implementation? Ask your rep to schedule a meeting - there's usually some degree of downtime, and during this time a lot of companies have personalized meeting with senior staff or other customers. There is scarcely any other venue that would have this much visibility into other companies and your vendors as does the user conference.
5. If You're a Prospective Customer Close to Buying, Ask for an Invitation: When you are looking to buy a QMS or EHS solution, you are usually only exposed to a limited number of people. Sales Reps, Pre-Sales reps, maybe technical and services folks - and only a handful of customer references (if you ask for them). The user conference is a great way to gain a level of visibility into a company prior to making your purchase, plus you can talk to unbiased customers and get a large sample set of opinions on the solution. We forewarned, though - vendors usually only invites prospects who are very close to the purchasing phase, and usually require some form of nondisclosure. So if you're close to the purchase and willing not to share what you learned with the competition, this can be the most valuable final validation of your software purchase.
There are tons of benefits to going to a user conference, and vendors spend a lot of time and money making sure these conferences are both beneficial and fun for the attendees. Owning an enterprise solution is a major investment in technology and many people have a professional stake in the success of the solution. User conferences provide the annual benchmark of how a company is working for you in providing the latest and greatest to maximize on your investment.
(Now, if you'll excuse me - I have a conference to plan!)