Have it Your Way: Tips for Software Selection Success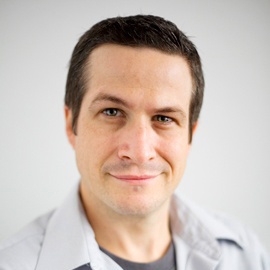 I am sometimes guilty of overthinking things. Being a Software-type, I am over-analytical in just about everything I do. I weigh options, I seek advice, and usually I make my decision (after a while). Whenever i see people looking to invest in software, I see a similar situation. Now, being careful and analytical is very important, especially in a major investment like software, but more often than not, there are a few elements that get in the way of a good software selection process. I thought I would throw out a few easy things to remember when entering into the software selection process. This is a simplified list, but it does give a certain perspective to the whole endeavor.
1. Do the Research: When you begin the selection process, you should do your homework. Identify the top vendors in the market, identify the different technologies within the different vendors and understand the typical components/modules. By identifying and understanding the market, you can speak to the vendors with more authority and expertise.
2. Don't "Over think" the RFP: The key to a successful Request for Proposal (RFP) is not in creating a copious feature list; it is focusing on solving a business need. The purpose of an RFP is differentiating one vendor from the next. Overly generic features that focus on functions often provide detail on products, but little visibility into how the product solves a business need. Center your RFPs on the key business needs, and let the vendor explain how they can solve this need through their product.
3. Keep your "shortlist" Short: Often, many companies will move forward in the selection process with more than three or four vendors, which can push the selection timeline out too far. Limit your shortlist to three or four, and have a selection team evaluate and conduct research. Case studies, research analysts and peers can provide valuable information in this selection. Also, consider the vendor's corporate fit to your business - a good relationship with a vendor can go a long way.
4. Control the Evaluation Process: As the vendor selection process continues, make sure that your company is driving the evaluation. Vendors tend to show features and tools that may not be related to your business, simply because they are "flashy" and "sizzle". Keep the process focused on your specific needs. Furthermore, be aware of any last minute deals by vendors who fear they may lose the business. Do not sacrifice functionality for price - you may lose in the long run.
5. Do Not Let Politics Get in the Way: There is a great deal of subjectivity that can arise when reviewing applicable vendors. Whether it is a personality conflict, a prior experience or internal politics, it is important to keep your vendor rankings objective, so that any outside animosity does not distract from the software's capabilities.
Ultimately, your organization is the one who will live with the decision you make. So it's important to carefully weigh your options, keep in control of the process, and put the vendor in the spotlight - not the other way around. Maybe I'll take my own advice and stop over-analyzing all my decsions...or will I? Yeah...maybe I will...nah - i better do a SWOT analysis to figure this one out...