8 Simple Rules for Selecting a Quality Management Software System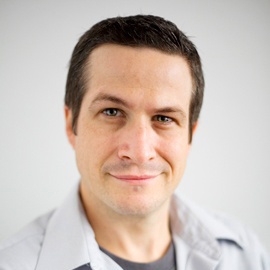 In a market where high-demand causes organizations to seek software systems that will fit into their complex business infrastructure, the pressure to find the right system often causes against to many. Couple that with the host of options out there, and the pressure builds. Often, organizations will "settle" on a system that has most of the functionality they need, but feel that uneasy feeling we all get when we don't get everything we want. That being said, I thought it best to lay out my "8 Simple Rules" on what to look for in a QMS (I have covered this in more detail here).
1. Flexibility to Adapt to Business Processes: Probably the most important consideration is the ability of the system to adapt to your existing business processes, and be flexible enough to change and improve as your processes change and improve. This may seem like a simple statement, but many times software vendors build their systems around a generic, best-practices approach that cannot be changed without substantial time and cost. These vendors want you to adapt your processes to their software, not the other way around. If your company has spent
years developing and fine-tuning business processes, and upon purchasing a software system, you find yourself reengineering your proven processes to fit within the software system's limitations, you have compromised your efficiency.
Do not compromise - find a solution that is truly flexible and configurable, and can configure all aspects of the software, including workflows, forms, fields, reports, business rules, even the look and feel. Configuration should also be easy for non-technical administrators. Graphical tools such as drag and drop will enable administrators to own the configurations of the system with limited to no programming knowledge required. In many cases, the cost of changing your operations as a result of an inflexible software package outweighs the cost of the package
itself. Careful and thoughtful attention to the software's flexibility is key to a successful implementation.
2. Web Based versus Web-enabled: The Internet has made the world much smaller.Organizations are building Intranets and Extranets into their global network, and the need to have systems in place that not only utilize the Internet but also thrive on it is key to success. Following this lead, enterprise software vendors are building tools that move away from the old client-server models to a thin-client interface, allowing for more flexibility in a global environment. There are software vendors that are Web based and some that are "Web-enabled." Knowing the difference between the two can provide a key differentiator in your selection of the system.
3. Look and Feel - Making the System your own: One of the more overlooked issues when selecting the software is the ability to "brand" the system with your organization's look and feel. While many ask whether the system can be configured to meet their changing needs, the ability to change the colors, logos, fonts, and general layout of the navigators, forms and reports is usually an afterthought. Many systems will offer some level of configurability, but this will usually not extend to the layouts themselves. End users must contend with the vendor's look-and-feel, which will be foreign to them. The ability to control all aspects of the software's user interface helps user-acceptance of the software, and user buy-in is one of the major contributors to a software implementation's success. In the age of Web-based applications, vendors can demonstrate flexibility by complying with Web user interface standards. Furthermore, they should be able to provide this control without the need to customize the software. When selecting a system, have a well-defined set of user interface requirements that will make the system work for you, and ensure that the system is able to meet those requirements without having to do extensive development.
4. Making Sense of the Data - Reporting and Searching: When you automate using QMS, there is an enormous amount of data created. Without some means of easily accessing the data, the QMS makes it extremely difficult to derive trends and insights on the quality system. Users are left to their own devices to manually filter out the data, or even export the results into an external system for reporting. This is a time-consuming effort, and can lead to time management issues in finding the data, filtering the data and reporting on the data. Software systems will often offer some means of search capabilities, but this comes in many ways and may require administrative intervention. Having search capabilities is often not enough - the system should be able to search not only at the highest level, but also search on multiple criteria and search within records, or even within attachments embedded in records. At the same time, reporting on the data comes in many flavors. Many software vendors consider reporting an afterthought in the development of their products - usually partnering with third party tools to help make sense of the data, but with only limited integration between the two systems. Others will embed reporting tools directly into their product - providing a more integrated method of pulling data across records within the system. When selecting a software solution, determine the types of searches and types of reports you need to generate, and require that the vendor is able to create such searches and generate the reports you need.
5. Taking Quality to the Enterprise - Scalability Matters: Ultimately, your QMS may not serve a single site, especially if your organization has multiple facilities. As more and more companies scale their systems to span the enterprise, it will become necessary for the QMS to follow suit. When selecting a software system, think about the long-term goals on how you plan to scale. It may not be an immediate need, but having the ability expand your QMS beyond your four walls to include other facilities, or even suppliers and customers can make a difference in the system's long-term value. Watch out for false scalability promises - some systems will claim scalability, but have no real experience in the matter. A scalable system must obviously be technically capable of handling the load of additional users, but that is only half of the picture. The scalability of administration is equally important and can be much more expensive to fix later if not considered up-front.
Look for customer references that have scaled the system to a level that is equal to your business, specifically in the ability to delegate administration to different levels in the organization, across the entire enterprise. Truly scalable systems include location-based administration that extends beyond simply managing different user groups, to enabling location-specific configurations and dynamic filtering of location-specific data.
6. Tying System Together through Integration: Operational areas no longer live in silos when it comes to business systems. Whether they are production systems, financial systems or quality systems, the ability to interact, collaborate and coordinate across the business is key to uncovering any gaps in processes, and creates visibility from one operational area to the next. It is of paramount importance to be able to integrate your systems.
When looking to select a system, keep in mind the integration options available within the solution. Avoid solutions that claim integration, but will only do basic integration "lookups." While this is powerful and eliminates some degree of double-entry of data, true integration will not only pull data in from production systems, but will also push data back to those systems, such as nonconformance issues, overall cost of quality activities and more.
7. Know Your Audience - End User Acceptance: Typically, the team selecting a software system is made up of multiple areas - IT, Quality, Operations, Purchasing, and more. More often than not, the participants are manager-level, and are making the decision on behalf of themselves and the end users. The end users, while most likely the highest volume user, are more than likely not involved in the ultimate decision. Many software systems will have the technology and process management needed, but once implemented, the end users are lost. It doesn't look familiar; it doesn't look and feel right, and requires significant adjustment to get used to. Look and feel may not seem like a "deal breaker" but it can be a hindrance in the learning curve for many users, and cause delays in getting implemented and effective. Many software vendors do not come from your industry. In fact, many come from a technology background, and never take into account the user experience. The result is a software system that is technologically advanced, but completely "un-user friendly."
When selecting a software system, take into account the end user's experience. Make sure the software can easily be configured to help the end user - whether it is familiar forms and layouts, even colors that match the corporate look. If you are replacing an existing system, see if you cannot match the new system's look and feel, even the form layouts to the old system. This can make the transition much easier, and make the end users more productive right from the start.
8. Time to Value - Implementation and Deployment: You've covered your needs in terms of the solution and it has all the bells and whistles your company needs - now what? The solution needs to be implemented. This is where, many times, software selections fail. In fact, in a recent study of over 9,000 software implementations, 71% of them either failed or were late or over budget. Many of these projects cited the implementation project as a major reason for failure. It is critically important that the software vendor be able to demonstrate their capability to not only deliver the solution to you on time and on budget, but do so in a fashion that lets you use the system as you intend to use it - with all your configurations and best-practices built in.
Look for a solution that has a proven implementation method that involves the requirements gathering, the side-by-side collaboration with their folks and your team, and sticks to an agreed upon project scope. Furthermore, get your requirements finalized up front - adding new features and functions mid-stream often delay projects as more time is added to the project to meet these new "last minute" entries. Finally, make sure all the stakeholders in your organization have had their opportunity to contribute to the requirements phase. This will ensure that all parties are satisfied before the implementation begins.
While I went on here for a bit, these 8 rules of engagement when selecting a software solution (which can really be applied to any enterprise solution, not just Quality or EHS), can have a tremendous impact on how you approach your software purchases in the future.