eMDR: Why Start Now, and How your QMS will Help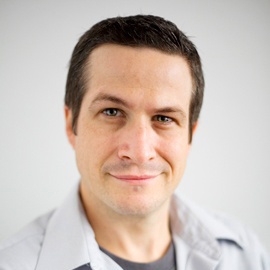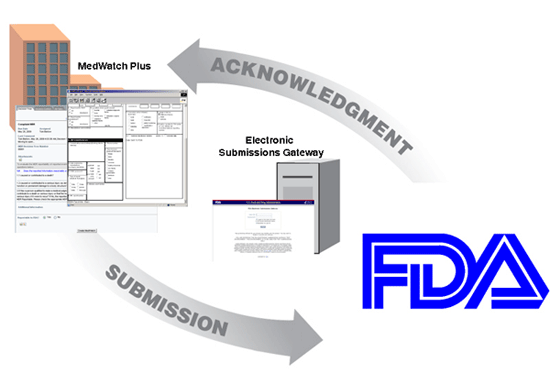 In the past few weeks, I have seen some further interest in customers asking about eMDR (or as it's called now, MedWatchPlus). This is not to say that they are ready to implement, they are just interested. Which, over the past year, has been the case - "We're interested in eMDR, but we're just looking right now." This is fine - it's not yet mandatory, and the general theme is that customers have so much on their plate right now, ANOTHER system is not going to make life easier.
Or will it?
There are two things here to consider. 1. While you may not have to implement it now, the FDA is targeting a 2011 mandatory date. So, you are a year away. 2. If you already have a Quality Management System, chances are your provider has already done all the work for you.
As of last year, only 19% of all MDR's were submitted electronically. This does not seem like a lot, but the FDA estimates that by this time 2011, over 80% of MDR's will be electronic. So, it's coming - whether we're ready or not!
So, why is this FDA MedWatchPlus/eMDR so beneficial? Well, the FDA is constrained in their ability to handle the paper-based system, and have implemented this to help streamline their process. Just like you, the FDA is interested in streamlining. eMDR offers some attractive points for those who will be using it.
Collaboration: The entire concept behind the MedWatch Plus electronic submission tool is to enhance the collaboration between an organization and the FDA. The FDA's goal is to not only provide an environment for easy and seamless submission of adverse events, but to also speed up the time in which the FDA is able to respond to events. MedWatch Plus also enhances the communication process with the FDA and eliminates or reduces "crossover emails." Those using MedWatch Plus will benefit from an immediate receipt and acknowledgement-within 6 to 12 minutes-as opposed to 5-7 days or longer with the manual reporting process.
Cost Reduction: Use of MedWatch Plus can also result in cost savings. It eliminates the need for the administrative overhead incurred from traditional communication. Through the use of batch event reporting, and immediate interaction with the FDA, companies can literally "upload" multiple adverse events in a single click to the FDA, saving time and resources in the process. Record Retention: One of the major challenges with the traditional MedWatch forms is that they are recorded on paper. These manual processes unfortunately require a lot of paperwork and usually end up in a filing cabinet or file server and can take a long time to even locate. With the electronic MedWatch Plus submission, old records can be retrieved at the click of a button, as everything is automated and centrally stored in a data repository. MedWatch Plus ensures that all necessary documentation is available at the click of a button and automatically links the acknowledgement to the original submission, eliminating any confusion as to which receipts/acknowledgements belong
with which submissions. This provides complete transparency
and accuracy of correlating data and results in an efficient and reliable process.
Responsiveness: MedWatch Plus enables the ability for involved parties to flag submission errors quickly, as opposed to the more manual and time-consuming correspondences to and from the FDA. This allows for the efficient and real-time response to all events from the FDA. Furthermore, MedWatch Plus provides a collaborative environment between the organization and FDA to proactively review and correct errors and respond to questions. In the case of major adverse events, time is a critical factor in responding to the market, and MedWatch Plus allows for significantly reduced response time from the FDA.
Single Environment for all Adverse Events: Technology is all about the consolidation of systems and providing a comprehensive, enterprise method for storing data. Much like any business systems integration, MedWatch Plus is designed to provide a holistic environment for all regulatory submissions. MedWatch Plus also acts as a single point of entry for processing all electronic submissions in a highly secure environment, beneficial because complaints at the organization can be directly linked to a MedWatch form, and integrated with FDA's Gateway. Within a single environment, organizations can store not only their internal compliance data, but also store any FDA responses to the original event. Complaints or adverse event data can also be linked to product lines in external systems such as Enterprise Resource Planning (ERP), Customer Relationship Management (CRM), and Laboratory Information Management System (LIMS), providing multiple points of data throughout the business.
Taking those benefits into account, you're probably eager to get started, but are thinking "how am I going to implement the technology?" Thankfully, your Quality Management providers have probably already done the heavy lifting. Almost all QMS solutions are working with the FDA to incorporate their Complaint/CAPA solutions into the MedWatch Plus.
Whether it's fully integrated into the system, added as an export, or some combination - start looking into using a QMS as your MedWatch Plus / eMDR gateway tool....The FDA has said they will give special attention to those companies that are pioneering the tools, so before the rush - get onto the eMDR bandwagon!
Free Download: MedWatch Plus White Paper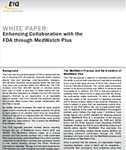 Enhancing Collaboration with the FDA through MedWatch Plus
You will learn
• Benefits and best practices of using the FDA's MedWatch Plus program
• Best practices of implementing a MedWatch Plus system to meet specific business needs
• The Future of MedWatch Plus for Life Science organizations