SaaS and Quality / EHS Management: It's an On Demand World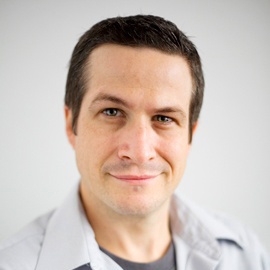 In the evolution of Quality, Compliance and EHS systems, we've seen several incarnations of software platforms over the years. In the "good old days" it was client-server models. Before that, it was word of mouth, spreadsheets, and "folklore". Then came along the Web (thank you Mr. Gore). With the advent of the Web, more and more systems became accessible on a different level. Thin clients pushed data out to the far reaches of the world, or at least as far as your Ethernet cable would let you go.
While the Web has dominated the Quality and Compliance market for several years now, the accessibility of utilizing these platforms was only as good as your server administrator's hardware it runs on. For top tier companies this was no problem, but for the Small to Mid-sized Business (SMB), they needed to invest into their IT infrastructure to take advantage of the slick enterprise systems.
Here comes the next wave in evolution - Software as a Service (SaaS). We encounter it in our daily connected lives - Facebook, Twitter, LinkedIn, etc...all are software applications we subscribe to, but do not need to run our own servers to deploy. This method of delivery then found its way into the B2B world in software systems such as Salesforce.com - making enterprise software accessible to the masses (for a $mall monthly per user fee).
Now this SaaS delivery method has made its way into the Quality and Compliance space, and has been met with great interest. So, why Quality/Compliance as a service? Well, in many cases, the business user drives the process of Quality, EHS and Compliance - it is not yet a full-blown IT initiative in many places. Also, the ability to remain flexible and cost-conscious in today's manufacturing world makes this option attractive for those companies who are focused on the bottom line. Finally, SMB companies who want/need enterprise software, whether as a directive from larger companies they supply to or as a good practice to avoid any compliance headaches, need a solution that will get them the functionality they need, without incurring the IT overhead they don't have. Here are just a few interesting points about how SaaS models benefit a QMS or EHS:
• Optimize IT Resources: Enterprise Solutions often require a dedicated IT staff to maintain and administer the system. With SaaS all IT operations are maintained and administered by the vendor so you don't have to, allowing your company to concentrate on more important objectives.
• Focus More on the Business and Less on the Software: The SaaS vendor administers the system, allowing you to focus on compliance and continuous improvement to achieve a world class Quality and EHS Management System.
• Cost-Effective Alternative: Using SaaS reduces IT resources and the expensive costs associated with maintaining a collaborative, server-based Quality and EHS management system.
• Security: Your data is critical to your business, and you need to keep this data secure to maintain a competitive advantage. SaaS models will typically feature leading edge security and operate in a environment that is only accessed by your personnel. Furthermore, SaaS models are usually accessed through managed firewalls, and use Secure Socket Layers (SSL) and HTTPS protocols. Most providers are SAS 70 Type II certified and feature multiple redundancies and daily backups. Administrators continually monitor the security of the system and keep current on industry best practices, updating security as needed.
• Performance: Many SaaS models, especially those built in a Cloud computing environment, are built on a robust platform technology that maximizes performance within the Web Browser, and sits on a scalable infrastructure that increases bandwidth and memory based on your individual environment.
• Lite versus Full Versions: Some companies typically offer a "lite" version of their software, in a shared hosted environment. With other SaaS models, the system is flexible enough to provide the same robust, powerful Enterprise System used by the "OnPremise" installed companies.
• Scalable: Many of these SaaS models operate in a completely scalable environment, enabling the system to expand as much as you need it to. Unlikely traditional Enterprise deployments(OnPremise), there is no concern for hardware limitations or bandwidth requirements - the system is able to increase memory and bandwidth as needed to maximize your performance.
There are many providers who are offering both the traditional "OnPremise" models and the "OnDemand" SaaS model, seeing a good amount of interest in deploying their systems in a subscription based method. This allows them to get up and running faster than OnPremise model, keep their IT costs low, and enjoy the same benefits from having an Enterprise Quality, Compliance and EHS Management System.