Food For Thought: GFSI Compliance heating up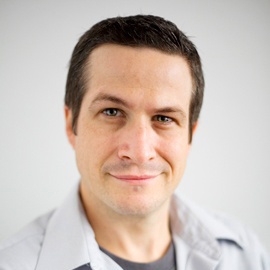 Last week I attended the Food Safety Summit in Washington D.C. Incidentally, the Obama Nuclear Summit was going on in the Exhibit hall next to us, prompting one of the largest security measures in the city's history. And we were in the middle of it.
After three levels of security, we made it in. In past years, we have had cursory interest in this concept of Food Safety Management, but this year was different.
With all that has been happening in the Food industry - Recalls, standards, legislation - Food Safety and Food Quality are becoming more and more prevalent in the minds of decision-makers in the industry. Recent directives from companies like Wal-mart are causing many companies to look at GFSI compliance, whether ISO 22000, SQF, BRC or others.
For someone following the industry (like me), this was nothing new...what I really was impressed was how many were interested in seeing a HACCP demo. In the past (past being even a few months back), no one really thought much of an automated HACCP system. Maybe it was because they haven't had a need, maybe their excel spreadsheets worked fine, or maybe they didn't see the value of investing in a system. But I must have been asked 30-40 times in the first day to explain and show what an automated HACCP system looks like.
Good for me, because demoing certainly breaks up the monotony of standing on the show floor, but also good for the industry. This is a glimmer of interest in what I am seeing as an industry moving steadily in to the Enterprise solution for Food Safety. HACCP, linked to Document Control, linked to Corrective Action or Nonconformance were the topics of the day. People relating the demo to their SQF requirements or asking how to automate the review of the HACCP Plan, and how we can do Food Safety Audits on a scheduled basis. This is the sign that an industry is slowing moving into a new phase in it technology adoption.
So, we were very satisfied with the show, and even more satisfied with the attendees interest in our solution. Hopefully, we will begin to see more interest like this, especially with rumblings of the legislation in Congress of the Food Globalization and Modernization Acts. That being said, if any of you are in Chicago this May 11th and 12th, EtQ will be speaking at the Food Technology Forum on GFSI Compliance and what it means to your business. With any luck, we will continue our journey on Food Safety with the automated solution companies are looking for.