Best Practices in Automated Industrial Hygiene Management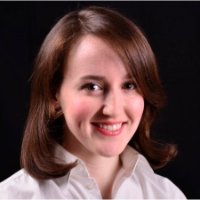 Humans have been concerned with industrial hygiene since ancient times, when in the 4th Century B.C., Greek physician Hippocrates (of the famed Hippocratic Oath) described the case of a miner with lead poisoning.
Today the U.S. Occupational Safety and Health Administration (OSHA) requires employers to comply with a range of laws and requirements dealing with industrial hygiene. In fact, a full 40% of the OSHA inspection workforce is made up of industrial hygienists responsible for enforcing rules at more than 6 million workplaces.
So what do companies need to track, and how can they better protect workers? Let's look at the basics of industrial hygiene, including hazards, controls and risk assessment strategies.
Industrial Hygiene Basics
Industrial hygiene is the science of anticipating, recognizing, evaluating and controlling workplace hazards that threaten worker health. OSHA divides these hazards into five broad categories:
Air contaminants such as dusts, fumes and fibers, like asbestos.
Chemical hazards that are toxic or harmful when inhaled, ingested or absorbed through the skin.
Physical hazards like noise, temperature and electromagnetic radiation.
Ergonomic hazards that cause injuries due to repetitive motions, such as carpal tunnel syndrome or chronic lower back pain.
Biological hazards such as bacteria and viruses, which are more common in hospital, food and livestock operations.
Industrial hygiene monitoring requirements vary depending on the specific type of operations and/or exposures present in your facility. OSHA has published guidance and standards for exposures to everything from arsenic to silica to wood dust. Many of these hazards require medical surveillance of employees to monitor exposure levels and prevent occupational illness.
Qualitative vs. Quantitative Industrial Hygiene Methods
An integrated approach to industrial hygiene management combines both quantitative and qualitative approaches. What's the difference?
Quantitative methods focus on sampling plans, monitoring results from personal and area monitoring, making calculations and comparing them against threshold limits.
Qualitative methods center on building exposure profiles for groups of tasks or activities called Similar Exposure Groups (SEGs).
Defining Your SEGs
Prior to conducting exposure assessments, you'll first need to carefully define your SEGs so you know how to slice the data—and so you can better protect workers. A worksite analysis involving worker observation is the first step, with a goal of identifying exposures and problem tasks across all activities and operational areas.
You can then define SEGs by process, job, task, location or hazard. Examples include:
Operations in different production cells or units.
Laboratory employees in various roles.
Maintenance and housekeeping, broken out across jobs such as mechanics, electricians and welders.
Employees exposed to radiation in a specific task.
Logistics, including drivers and warehouse employees.
Administration and office-based employees.
Conducting Exposure Assessments
One you have your SEGs nailed down, it's time to determine whether or not the exposures to these groups are acceptable or unacceptable. Exposure assessments provide an estimate of risk to workers in each SEG and are based on information such as:
Personal exposure monitoring.
Data on the physical or chemical properties of hazards.
Exposure patterns and work practices.
Observational data and interviews.
Frequency and duration of exposure.
Potential effects.
OSHA publishes reference tables for various contaminants' exposure levels so you can compare estimates against regulatory requirements.
Adding Industrial Hygiene Controls
Once you've determined which hazards pose an unacceptable risk, you can then put new controls in place. Best practices focus on following a hierarchy of controls:
Engineering controls isolate the worker from the hazard, such as replacing hazardous materials with less toxic ones or installing new ventilation.
Work practice controls address how employees perform a task, such as requiring workers to review a Job Safety Analysis (JSA).
Administrative controls involve scheduling production and certain jobs to minimize exposure to employees.
Personal Protective Equipment for when exposure can't be avoided any other way.
Continuously Improving Industrial Hygiene
The work doesn't end when you add new controls. You need to continuously monitor risks over time, linking industrial hygiene records to related areas such as Management of Change, JSA and Behavior-Based Safety.
A best practices approach to industrial hygiene monitoring would be to track industrial hygiene risks in a Risk Register. This provides a centralized place for monitoring the status of risks and any associated controls, corrective actions and compliance events. An automated EHS Management System can tie it all together, ensuring you're responding appropriately to new ones and using industrial hygiene data to drive other EHS improvements.