Automating Compliance Management in the Life Sciences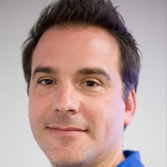 Achieve Pharmaceutical Regulatory Compliance with an Integrated Approach to Quality and Compliance Management
Achieving pharmaceutical regulatory compliance can feel like trying to hit a moving target. Recent years have added a slew of new regulations to an already complex regulatory landscape, covering everything from product safety, intellectual property and marketing practices, to security, privacy and anti-corruption measures. Globalized markets and new technologies mean that stakeholders demand better risk management and rapid reaction times when things do go wrong. Any adverse media coverage could lead to public condemnation, reputational damage and loss of revenue.
Meanwhile, regulatory agencies are asking for greater transparency and more accurate data from businesses. They are increasingly working together to take a coordinated, global view of oversight. The challenge for the life sciences is to develop a proactive and centralized compliance programme that covers the whole organization and its supply chains, while allowing for local variations and further changes to regulations.
This challenge is not unique to the life sciences. PwC's 2015 State of Compliance report found that 78% of CEOs view proliferating regulations as a threat to business growth. What's more, Deloitte's 2015 Compliance Trends Survey found that 59% of Chief Compliance Officers have limited or no confidence in the IT systems they use to fulfil their responsibilities and report on them.
Deloitte surmises that there are two potential reasons for this. The first is the ability to access relevant data. Compliance officers need increasing amounts of data to meet transparency and auditing requirements, but data is dispersed across the enterprise in different business units, such as HR or legal, and in different systems. Simply getting access to data they don't own is challenging enough, without expending the necessary time and effort to bring it together for in-depth analysis and trend reporting.
The second issue is the lack of technology to support compliance across the business. Deloitte's survey found that most organizations use desktop software or internally-developed tools for compliance tasks, regardless of their size. While this might work well for smaller businesses, where information is centralized and processes are manual, it does not scale easily for larger or growing enterprises.
The good news for those dealing with pharmaceutical regulatory compliance is that there are management solutions available to meet your needs. Scalable systems take an integrated approach to quality and compliance management by simplifying day-to-day tasks and automating key business processes to reduce errors and improve transparency. This reduces the cost of compliance across the organization and puts you in a better position to manage compliance in a changing regulatory landscape.
The benefits of these new systems include:
Streamlined Processes
An automated compliance management solution lets you configure compliance processes, such as complaint handling, non-conformities, corrective action, document management, training and change management. As these processes are integrated, a closed loop quality management system emerges, with the visibility of an incident from beginning to end, and all the associated documents and processes.
Global Visibility
By bringing together different processes and data sets, you can see what is happening across your entire organization. This broad view of the organization will help safeguard compliance by identifying where the potential risks and issues lie so you can take action.
Audit-Ready Reporting
With all the relevant data to hand, you'll always be ready for an inspection, and you'll also be able to trace an adverse event from beginning to end. Powerful analytics can generate reports for auditing or as proof to authorities of pharmaceutical regulatory compliance.
Change Management
Automated change management can take the pain out of updating and implementing new regulatory requirements. It will help you identify all the processes, documents and plans impacted by specific changes, and reduce the risk of mistakes or omissions that could easily arise in a manual process. An automated approach can also mitigate the risk of talent shortages, a particular problem in the European pharmaceutical industry at present, insuring against knowledge gaps in the enterprise.
It's worth mentioning that another sweeping change to EU pharmaceutical regulatory compliance is due in 2019 or 2020. This will make it even more important for manufacturers to invest in compliance. The new Medical Devices Regulation (MDR) will lead to greater scrutiny of the expanding range of medical devices on the market throughout their lifecycle. Among the requirements will be a unique device identification (UDI) system to underpin full compliance and traceability. Manufacturers will need to plan their approach now, and commit the resources necessary to ensure the compliance of both new and existing devices on time.
Takeways:
As regulators now work together across territories, it's crucial have to have central visibility of compliance across the organization and your supply chains.
The challenge is to bring together different data sources and have the right technology in place that supports traceability, complaint-handling and incident management for fast response.
Automated compliance reduces the day-to-day burden of audit reporting and change management, as integrated processes can identify and collect all associated data and documents.
The introduction of the Medication Devices Regulations in the EU between 2019 and 2020 will bring further disruption to the regulatory landscape, and will strengthen the case for increased investment in systems and resources to manage compliance.