EHS Managers: Automate EHS Management with These 6 Software Tools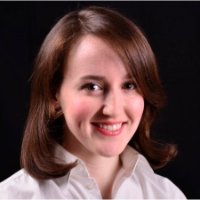 Spending on cloud computing will hit $162 billion by 2020, growing at more than six times the rate of IT spending as a whole. EHS (Environmental Health & Safety) management is a common target for automation, given the impact safety problems have on an organization's bottom line and reputation.
This post examines 6 tools that can help automate EHS management, including document control, risk management and corrective action.
1. Document Control for EHS
According to a 2016 survey, 47% of companies store documents on a network drive. Manual tracking and storage methods represent a significant risk for companies, creating the potential for costly errors and incidents. For example, if someone reads an outdated Job Safety Analysis (JSA) prior to starting work, unaware of a critical hazard.
An automated document control process lets you easily see who created documents, when they created them and if any changes were made since. Integration with other EHS management system elements allows you to link related items to documents, such as employee training, corrective action and audits.
2. EHS Training Tracking
Keeping track of who's due for what training is time-consuming and difficult when you do it with spreadsheets. Tips for using your EHS training tracking tools more efficiently include:
Create groups of employees by department or role to automatically assign trainings and send out email reminders.
Link events to new training requirements, such as when you update an important safety procedure.
Use post-training assessments and surveys to gauge whether your training program is working.
Import data from external systems such as HR records and competency profiles to quickly identify training requirements.
3. BBS
Behavior-Based Safety (BBS) is a methodology that focuses on reinforcing safe behaviors and training employees to recognize unsafe ones. While BBS is built around face-to-face interaction and observation, it's also a process where automation can help achieve better results in areas such as:
Compiling observations in one centralized location.
Marking unsafe observations for corrective action during safety walkthroughs using a mobile device.
Proactively analyzing BBS data for trends, such as multiple similar hazards or near-misses reported in a single work area.
Assessing risk of different observations or steps in a process to determine where new countermeasures are most critical.
4. EHS Audit Management and Documentation

I've got a thing about paper calendars. I love filling them out with appointments and deadlines, creating an ideal schedule with time blocked out for all my projects. And then I put it away and never look at it again. I've learned that anything really important needs to go in my electronic calendar, so I get the automatic reminder and can easily follow up.
The audit process is similar in many organizations. People start with great intentions, but the prospect of entering the findings manually means the checklists are put aside. By the time somebody gets around to them, what was a minor issue has snowballed into a major non-conformance and customer issue.
Audit Management tools close this gap, so you can automatically sync and distribute findings, flag high-risk non-conformances and assign corrective actions linked to audit items. These tools manage the tedious busywork so you have time to focus on what to do with the results.
5. Corrective Action for EHS
If you're looking to automate your EHS Management System, your corrective action process is a great place to start. Not only do quality professionals spend a ton of time dealing with overdue corrective actions, delays can ultimately be very costly.
Automating the process allows you to:
Link corrective actions to source records like audit findings and non-conforming materials for more complete and transparent compliance records.
Create different types of workflows for various categories of corrective action.
Route requests to the right people at the right time, at each step of review, root cause analysis and verification.
Send email notifications to responsible parties and set escalation rules for when a request is overdue.
The key is to use a highly flexible Corrective Action system, since you want to be able to map your corrective action workflows directly to your process. Few organizations will find an out-of-the-box solution that matches their needs, and if you can't make adjustments you'll be forced to match your process to the software. Obviously, that's not a recipe for efficiency.
6. EHS Risk Management Tools
The final set of tools that can streamline EHS automation are those related to Risk Management. Depending on the system you use, you should be able to drop risk templates such as a risk matrix, decision tree or bowtie model into any process.
A few examples:
Prioritizing corrective actions by risk level.
Using Failure Modes and Effects Analysis (FMEA) to control risk at the design phase.
Analyzing the steps in a JSA by risk, or looking at the roll-up risk ranking, to see whether you need additional controls.
Building risk into your processes helps standardize how you make decisions, giving you an unbiased measure of how an issue is likely to affect the company. Once you can do that effectively, it becomes less about putting out fires and more about identifying ways to prevent them.