Audit Checklist: 5 Tips for Making Audits More Efficient and Effective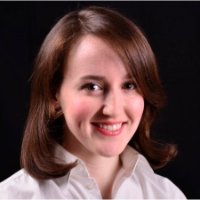 If your company has one of the more than 1 million ISO 9001 certificate
s worldwide, you might be sweating the 2018 deadline to update to ISO 9001:2015. As of 2018, the 2008 version will be history, and recertifying to the standard will mean complying with the updated requirements.
Whether ISO-related or otherwise, audits can easily bog you down if you don't approach the process strategically.
In this post, you'll get 5 practical tips for making your audits more efficient and effective.
1. Adopt an Integrated Strategy
ISO updates now follow a common high-level structure, making it simpler to certify to multiple standards such as:
ISO 14001 (environmental management systems).
ISO 50001 (energy management systems).
ISO 9001 (quality management systems)
ISO/TS 16949 (quality management systems for the automotive industry).
ISO 13485 (quality management systems for medical devices).
Because requirements are similar among Document Control, Corrective Action and other management system elements, certifying to one standard means you've already done part of the work for another.
An integrated Quality Management System (QMS) allows you to manage and monitor all ISO programs from a single platform, eliminating duplicate effort and reducing costs.
2. Streamline Your Prep Work
Many companies rely on outside consultants to prepare for ISO certification audits, but you need to come to the table prepared. That means conducting internal audits ahead of time and ensuring you have all the information you need at your fingertips for external audits.
Key steps here include:
Automating scheduling: Your QMS should make it easy to coordinate schedules with internal and external parties so you can stick to your audit plan.
Collecting your checklists: An integrated QMS allows you to house all your audit checklists in a centralized repository. If you won't have WiFi access during the audit, you'll want to download your checklists ahead of time for offline use. Afterwards, you should be able to automatically sync findings to the QMS.
Reviewing audit history: Within the QMS, reviewing past high-risk findings provides an important window into key focus areas for future audits.
3. Ask the Right Questions
Audits aren't just about checklists and corrective action. They're about digging deeper into the noncompliances you find in order to make meaningful improvements.
Some questions you might want to ask as you conduct your audit:
Why is this person doing this task differently? Instead of just pointing out where a person's actions don't follow official protocol, you should ask yourself why they aren't in compliance. Beyond simply identifying a problem that needs correcting, you may uncover a more efficient way of doing things.
Is this something I can fix right now? Not everything needs to be a corrective action, and you'll save yourself (and your employees) a lot of time by identifying what you can fix on the spot.
Do our documents reflect on-the-job realities? Not following documented procedures is a common audit finding, and often it's not the employee's fault. In many cases, it's the simple fact that the people who actually perform a process are not involved in creating the instruction document.
4. Capture More Information
Modern technology now allows us to capture tons of data during audits with minimal effort. With a larger dataset and more robust information, quality managers can make more informed decisions.
Ways you can do this include:
Performing mobile audits: Using a tablet instead of a clipboard to perform mobile audits makes it easy to capture more information on the fly. It also lets you quickly view the compliance history of a particular item.
Adding photos: Uploading photos to the audit record means you don't have to rely on lengthy text descriptions, with a photo often providing more and better detail.
Incorporating risk as a metric: Flagging high-risk findings as you go helps you see which noncompliances are most critical.
5. Automate Follow-Up
When you've conducted your audit, the last thing you want to do is have to manually enter all the findings and start the corrective action process. An integrated QMS lets you:
Automatically sync audit results: Results go from your tablet directly to the QMS.
Launch corrective actions: Inherent links between the audit record and corrective action requests provide more effective tracking.
Distribute audit findings as a PDF: You can keep all parties informed without spending time compiling lengthy documents.
At the end of it all, an audit is more than a series of checklists. It's a key step on the road to continuous improvement. Approaching the audit process from a standpoint of openness and improvement is essential, ensuring your people are willing to partner with you in uncovering what needs to change.