Assessing the Compliance of Your Supply Chain [SlideShare]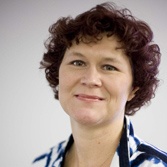 I recently presented the topic, "An integrated approach to assess the compliance health of your supply chain" at the ENG global Food Safety summit. This session focused on how to manage the risks associated with third party suppliers and other external partners.
In this session we covered the importance of having robust processes in place to effectively manage external partners. We focused on the four key areas of:
selection

approval

onboarding

relationship management
I invite you to view our SlideShare to learn more about these four key elements needed for food safety compliance and to see the results of our supplier management survey. Click through the presentation below to learn the biggest challenge facing supplier corrective actions, challenges faced when automating supplier management programs and more.
The food supply chain is complex—it is only going to continue to grow and become more diverse and complex. As an industry we will need to work together closely to ensure that we are identifying and addressing all the different risks involved in producing safe, wholesome, high quality food. Food safety is not a competitive advantage, and we all have the responsibility to pool our knowledge and resources to combat the risks. The ENG Global Food Safety 2015 conference was an excellent step in that direction.
Interested in learning more? Get the full report below.

An Integrated Approach to Assessing the Compliance Health of Your Supply chain
It is critical that you have a strong Supplier/Contract Manager/Co-packer Management program in place to ensure you select the right partner and build a good relationship from the outset. Download our free report to learn about the four main processes involved in this program–selection, approval, onboarding and maintenance/management.