Assessing the Compliance of Your Food Supply Chain: An Integrated Approach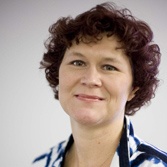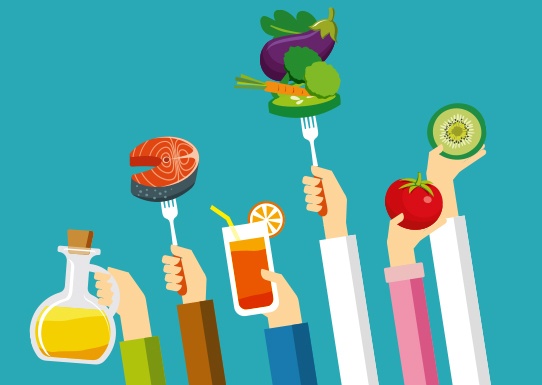 In this post, I captured some of the best practices being implemented by food safety professionals across the world, during my interactive workshop at 'ENG Global Food Safety 2015' which took place on September 8th and 9th in Amsterdam.
The session, 'An integrated approach to assess the compliance health of your supply chain' focused on how to manage the risks associated with third party suppliers and other external partners.
Read on to discover:
the assessments that leading food safety experts are making before approaching potential partners

the most commonly used steps in the partner approval process

techniques to help on-board new external partners - giving them the best start to understanding your requirements and expectations

tool to help your relations with external partners remain robust

why an industry wide, collaborative approach to food safety is key.
Visibility and control of external partners
External partners such as suppliers, contract manufacturers, and co-packers, are valuable resources that provide the flexibility and nimbleness to help drive innovation and competitive advantage across the food industry.
One of the biggest challenges when working with external partners, however, is the lack of visibility and control we have over their food safety, quality, and compliance practices.
During our workshop we discussed the critical importance of having robust processes in place to effectively manage external partners - focusing on the four key areas of:
selection

approval

onboarding

relationship management.
Below, we share the best practices being used across the industry, at each of these key stages.
Selection of external partners
Finding the right partner to manufacture your product is critical. Those at the workshop agreed that before even considering approaching a new partner, an approval process should include the following considerations:
Compliance history: regulatory inspection results; GFSI certification; ISO accreditation; and customer satisfaction ratings.
Food safety history: determine the number of product recalls made and the results of these recalls; any high risk product(s) managed by the potential partner; other certifications such as confirmation of HACCP, Kosher, Organic, or non-GMO, status.
Quality: customer/consumer loyalty levels; specification compliance, proportionate quality to cost ratio; evidence of excess waste or defects
Food safety culture: levels of executive and management buy-in; employee perception; response to external food safety pressures.
There may be exceptional situations that mean your partner choices are limited due to the needs of your project (such as the requirement to include a unique ingredient). In these circumstances you may need to look at your selection process a bit differently - but the key principles of diligence still apply.
Additional support and internal resources may be needed to bring on a partner that has less than optimal food safety and quality processes. In these circumstances determine the risk to benefit ratio; the cost of doing business with this particular partner versus others'; and complete a gap analysis - and compare the outcomes to the minimal requirements.
Approval of external partners
Once you have identified an external partner you want to work with, you need to vet them through your approval process.
The experts at our food safety workshop identified some common steps within most approval programs:
Request For Information (RFI): this usually takes the form of a survey or questionnaire asking about food safety and quality programs, along with a request for their GFSI or 3rd party audit certification/report. Their last regulatory inspection report is also commonly requested. Review these documents closely and follow-up on any gaps or questions you might have.
Desk audit: complete a preliminary review of their documented food safety and quality programs and follow-up on any questions still open from the RFI. These programs usually include HACCP, allergen control, GMPs and other risk control measures.
Facility audit: this is commonly completed by internal teams or out-sourced to a 3rd party. An on-site review of the actual facility, and reviews of their practices is carried out and this is usually split into 2 different parts – a document review and a facility tour. Ensure you speak with the frontline employees to help understand their food safety culture and level of understanding around risk and hazards.
Determine the supplier's approval status: this will be based on your findings from the desk and facility audit. Common approval ratings include 'approved', 'conditionally approved' and 'not approved'. Approval status is generally determined by identified gaps, together with level of risk.
Onboarding an external partner
Once a new partner is selected, the food safety experts at our workshop agreed that it was best practice to make sure they continued to understand your specific requirements and expectations. This will help them to conducting their business in a manner that will match or exceed your standards. Correct set-up of your partner should ensure efficient, effective use of resources. Key areas commonly considered by those in attendance included:
Communication: identifying the best mode(s) for emergency and regular communication right from the start of the relationship - to ensure timeliness of responses (email, phone, Web portals).
Document sharing protocols: determining an easy-to-use, secure process for sharing confidential information such as product specifications, formulas, audit reports/certificates, and so on.
System access controls: if using software or a Web portal, agreeing who has access and to what, and the respective security controls needed. This should include access history, and provide a way of documenting acknowledgement to any review and approval that is required.
Training: providing the right resources to ensure the partner's team know and understands your requirements and ensure adherence to specific programs, processes or procedures.
Maintenance of external partner relations
Ongoing management of the relationship is critical to ensure requirements and expectations are being met, and that any adverse situations are communicated clearly and quickly.
Some best practices and tools identified at the workshop:
Routine and ad hoc product reviews: include samples that are sent directly from the partner, but also store buy-backs of finished goods
Plant visits: these could be initial or trial production runs, initial or annual audits, or just regular visits to help build the relationship
Regular/routine meetings: communication and collaboration are key to building a strong, lasting partnership
Scorecards: look at various measurable Key Performance Indicators (KPIs) to determine and communicate performance – cost, delivery, specification compliance, audit results, complaints, response time, right first time rates, recalls, and so on.
Change management processes: ensure that you have a documented, controlled process to manage any changes that might occur – such as a change in ingredients; supplier; processor ; or equipment.
A collaborative approach to food safety is key
Our supply chains are only going to continue to grow and become more diverse and complex. As an industry we will need to work together closely to ensure that we are identifying and addressing all the different risks involved in producing safe, wholesome, high quality food.
Food safety is not a competitive advantage and we all have the responsibility to pool our knowledge and resources to combat the risks. The ENG Global Food Safety 2015 conference was an excellent step in that direction.

Complete Our Supplier Management Survey and Receive a Free Report of Findings