Ask a 70s Pop Deejay Anything About Quality Management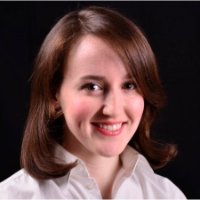 If you're a fan of the satirical news site, The Onion, you might be familiar with the advice columns with titles like "Ask a Bee," "Ask a Close Personal Friend of Teri Garr," and "Ask a High-School Student Who Didn't Do the Required Reading."
What makes them funny is that the responses have less to do with readers' inquiries, and more with the columnists' own issues (like a rambling, off-topic attempt at fudging the plot of Animal Farm).
In a similar vein, today's post is a fun take on what a 1970s pop deejay would have to say about common quality management questions and concerns.
Addressing the Data Talent Gap
Q: Dear 70s Pop Deejay,
I'm a quality exec currently implementing digitization initiatives to improve quality and efficiency across our organization. One problem we're running into, however, is hiring skilled data scientists. How can companies address this shortage, and what can we do to attract data talent?
Sincerely,
Confused in Cleveland
A: Dear Confused,
You're not alone in this challenge. By 2020, IBM says the shortage of data experts will hit 2.7 million. Strategies for addressing this include cultivating internal talent, leveraging user-friendly data analysis whenever possible, and of course, taking steps to become a more attractive employer.
In these cases, think of your job postings like a personal ad meant to attract your ideal match, like Rupert Holmes taught us in The Piña Colada Song:
"If you like working with numbers
And you love to explain
How to use our Big Data
And want competitive pay
If you like making lots of trendlines
And extra personal days
We've got the job that you've hoped for
Please send your resumé"
Who knows—your next data VIP might be already work in-house!
---
Problem-Solving Through Data
Q: Dear 70s Pop Deejay,
Our plant is struggling with a number of problems that include rising defects and problems with equipment calibration and maintenance. We know the two are related, but we're drowning in data and can't seem to get ahead of the problem.
Yours truly,
Scrambling in Scranton
A: Dear Scrambling,
Many companies collect a ton of data in their Quality Management System (QMS), but fewer of them effectively leverage that data. If you're dealing with data overwhelm, your first step is to identify a subset of Key Performance Indicators (KPIs) to make it easier to keep tabs on your most important metrics.
This includes developing forward-facing leading indicators that show you where you're most likely to have a problem. For instance, you might find that a high number of overdue maintenance tickets tends to immediately precede a breakdown. The Bee Gees knew all about Stayin' Alive, a message we can apply in the quality world:
"Well you can tell by the way I use my plots
I'm in quality; no time to talk
Don't freak out, I'm on the horn
To see why those parts aren't uniform
But it's alright, it's okay
Just don't look the other way
We gotta try to understand
The root cause of equipment jams
Whether they're a stunner or whether they're a bummer
Watch your KPIs, KPIs
See the numbers moving 'til everybody's groovin'
On your KPIs, KPIs
Got to track KPIs…I-I-I-Is…i-i-i-is…"
Even when the numbers aren't pretty, there's no point burying your head in the sand. As they say, what gets measured gets managed!
---
Audit Worries
Q: Dear 70s Pop Deejay,
We've got a customer audit next week and we're not prepared. In fact, we're fully freaking out. We've been challenged with problems like high PPM and late deliveries, and I'm worried we may get put on probation with this customer. Help!
Sincerely,
Depressed in Dayton
A: Dear Depressed,
A customer audit can be extremely stressful, especially when you feel like your entire day is spent putting out fires. Getting to a higher level of quality is about more than preparation for a single audit; it's about being audit-ready at any time. To do that, you need to fully leverage your QMS throughout the Plan-Do-Check-Act cycle, linking documented processes with internal audits as well as Corrective and Preventive Actions (CAPAs) to address problems.
In the words of Gloria Gaynor, you will survive:
"When the auditor first came, I was petrified
Kept thinking I could never live if they saw what's inside
Remembered all those sleepless nights
Thinking all that could go wrong
But I moved on, and I got CAPAs going strong
And so now I, I will comply!
By leveraging our QMS
We'll more than just skate by
We will be more proactive
To cut our nonconformances
We will comply; we will comply!"