Are You Ready for Serialization?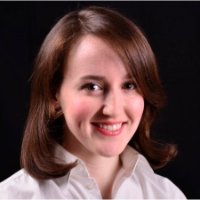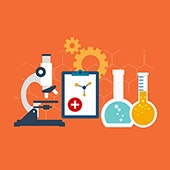 The 2013 Drug Supply Chain Security Act (DSCSA) is aimed at improving end-to-end traceability of pharmaceuticals throughout the supply chain. Implementation of the law started with lot-level management in 2015, with item serialization requirements kicking in as early as November.
Despite the fast-approaching compliance deadline, a recent survey showed that more than 1 in 3 pharmaceutical companies and contract packagers aren't ready. If your company is one of them, it's time to familiarize yourself with requirements and compliance strategies to avoid unplanned downtime or regulatory issues.
Understanding Serialization Requirements
After November 27, 2017, manufacturers will no longer be allowed to ship prescription drugs without a unique serial identification code that includes a product identifier, serial number, lot number and expiration date.
Other critical requirements for manufacturers include:
Providing electronically formatted transaction data to trading partners that includes Transaction Information (TI), Transaction History (TH) and Transaction Statement (TS).
Replying within 24 hours to trading partners' verification requests.
Verifying the unique product identifier of suspect products, as well as returned ones intended for resale.
Quarantining any suspect products until they can be cleared or disposed of.
Mission-Critical Compliance Strategies
If you haven't started on the road to serialization yet, you don't need to panic.
Instead, you need to:
Create a team to define what needs to be done. Depending on where you are—and the internal resources and expertise available—this may mean looping in a consultant.
Identify gaps by documenting existing serialization projects and future changes needed for line operations, materials, products and IT infrastructure.
Assess operational changes required and how it will impact standard operating procedures (SOPs) and the business as a whole.
Gather requirements and documentation needed to determine whether existing technology is up to the task of serialization.
Integrating Systems to Streamline Serialization
Clearly, the new requirements go beyond just slapping a new label on your bottles. From a technology perspective, effectively meeting serialization requirements calls for integration of the Laboratory Information Management System (LIMS) with other key systems such as:
Quality Management: An automated Quality Management System (QMS) or GMP Compliance Software is essential for complaint handling and tracking returns. Legislative and Regulatory tracking can also help you ensure the organization has controls or procedures in place to comply with the new (and future) traceability requirements.
Supplier Management: Full traceability will only be possible by linking serialized products with materials from supply chain partners, including contract manufacturers.
Shipping and Receiving: Tracking products efficiently requires shipping and receiving records linked with Supplier Management tools in the QMS.
More than just a practical consideration, an interoperable data exchange that facilitates traceability is one of the main goals of DSCSA. That means companies can no longer afford to manage compliance processes with one-off or manual systems—to be truly effective, they all need to be connected.
Business Benefits of Serialization
The majority of companies who are preparing for serialization are doing so purely with an eye towards compliance. While this approach is common, what it misses is an understanding of the larger benefits serialization can provide in an organization.
These benefits include the ability to:
Quickly trace products forward and backward throughout the supply chain.
Manage recalls more efficiently, potentially limiting their scope, cost and business impact.
Improve detection of counterfeit drugs, reducing consumer safety issues and early detection of potential product shortages
If you're sweating the upcoming deadline, that's totally understandable. The thing to remember is that action is the antidote to fear, and you'll be in a much better position to achieve compliance with the new regulations the sooner you start.
In summary, serialization should not be seen as a regulatory requirement in isolation but should be approached from a business perspective where commercial benefits can be realized through increased product security.