Are You Making These 4 Classic Training Mistakes?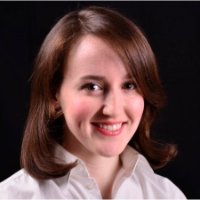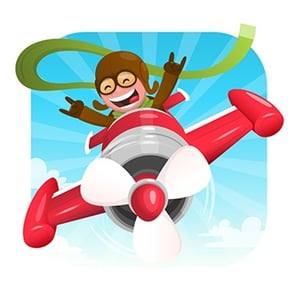 "Welcome aboard! Please direct your attention to the flight attendant at the front, as we have some important safety announcements to share…"
How many of us actually listen to pre-flight announcements? We've heard the spiel and we know what they're going to say. As a result, many of us just tune out and continue playing on our phones (on airplane mode, of course).
Unfortunately, it's much the same for employees during safety training. But it's not entirely the employee's fault. Often, the responsibility lies with the employer who's missing the chance to provide engaging, effective training. To figure out where you might be having problems, take a look at this list of 5 classic training mistakes.
Mistake #1: Generic Training
Many training courses are overly generic, opening with lectures on fuzzy feel-good goals like "achieving company-wide safety." Training should be highly relevant and built around specific objectives; otherwise you will lose attention quickly.
To make it relevant, focus not only on what you want employees to do, but also why. Communicate why following a certain procedure is important to the employee personally, rather than just how it helps the company reduce costs or violations.
Other ways to make Employee Training courses more relevant include:
Using real examples of situations and lessons learned at the company.

Customizing visual elements like logos, colors and layouts to match the company brand.

If you're a global company, localizing content to the user's first language.

Customizing training to different roles or locations.
When training employees on the SMS itself, consider breaking up employees by their level of tech familiarity. Tech-savvy folks will tune out if instruction is too basic, while those needing more help will feel overwhelmed if the class moves too quickly.
Mistake #2: Not Testing For Effectiveness
If you think a sign-in sheet is all you need to verify employees are trained, think again. In reality, there's no way to know whether employees retained the information unless you assess their knowledge.
End-of-course tests should be built around learning objectives, so you can clearly determine whether training goals have been met. Plus, compiling test data in the SMS lets you evaluate the overall effectiveness of your training programs so you can target areas needing work.
Mistake #3: One And Done Training
Many companies only require training for new hires. This can lead to serious problems, especially when you consider that nothing is static in the aviation industry.
You should use the SMS to automatically trigger new training requirements whenever:
New equipment or processes are introduced.

Corrective Action investigations uncover a training gap.

You update key policies or protocols.
If you have an automated SMS, this is an easy fix because it lets you link Corrective Action, Document Control and Risk Management software tools to Employee Training.
Mistake #4: Ignoring the Employee's Needs
Many of the training problems discussed here boil down to not keeping the employee in mind. Other common mistakes in this area include:
Training in large groups. There's a reason why a low student-to-faculty ratio is desirable in the education world. In large groups, people are less. likely to engage, and you'll most certainly have people zoning out in the back.
Not training the trainers. Sometimes the person who is best at actually doing something isn't the best one to teach it. Choose people who have a passion for teaching and can energize a group.
Uncomfortable environments. We've all been there—the seats are horrible, it's too hot or cold, there aren't enough breaks and there's that annoying whooshing sound coming from the air conditioner. A poor environment sets you up for distraction and training failure, so pay attention to the location you choose.
Getting employee training right is a delicate dance between meeting the company's objectives and meeting the learner's needs. However, if you can avoid the classic mistakes discussed here, your training programs are closer to helping you achieve the ultimate goal—protecting everyone's safety.

Steps to Implementing a Successful Employee Training System