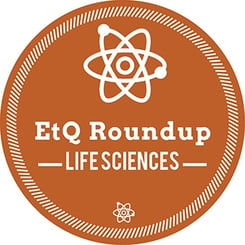 This week we have our Life Sciences roundup. We've curated industry articles regarding taking a tools-based approach to risk management and the role risk management plays in compliance. You can also catch up on our recent blog post on what medical device manufacturers can learn from superbug outbreaks.
The Nuts and Bolts of Risk Management
Author: Mike Micklewright via Quality Digest
This article discusses the effort that must be put forth toward performance improvement. Author Mike Micklewright mentions how users should always start by looking at the organizations principles and culture and making sure they align. He believes that once the appropriate principles are set in place along with the right culture, quality and improvement will move into the tools and guide the way to support performance excellence. He breaks down different tools, such as Root Cause Analysis and other valuable insights for thinking about and mitigating risk. Check out the article here.
---
The Role of Risk Management in Compliance: Tools for Success
Author: Alexandre Alain via MPO Magazine
Organizations today are more complex—businesses are increasing their global footprint with a worldwide scope of locations around the world. This, coupled with the addition of mergers and acquisitions, results in disparate trends in compliance. Companies in the life sciences need to address their impact on both quality and compliance as they grow; however, there is a dissonance in how compliance is organized once a company expands in complexity. Read more.
---
What Medical Device Manufacturers Can Learn from Superbug Outbreaks
Author: Rachel Beavins Tracy via EtQ Blog
Superbug infections by drug-resistant bacteria are a serious problem in hospitals and operating rooms across the country. In fact, a Centers for Disease Control (CDC) report on Antibiotic Resistant Threats from 2013 reveals that at least 2 million people are infected each year with antibiotic-resistant strains of bacteria.
The latest reports of issues involving devices used in lifesaving gastrointestinal procedures has many asking what went wrong, and how these problems can be prevented in the future.
This post looks at several key takeaways to help medical device manufacturers keep patients safer while staying in compliance with federal regulations.

Risky Business: Why Excluding Suppliers From Your Quality Processes Could Cost You

This white paper reviews the need for incorporating suppliers into your quality and compliance activities, how to add a greater level of assurance into the quality of product that your suppliers are providing and how a cloud-based portal allows all supplier activities to take place outside of the actual QMS.