A Look at FSMA Rule #6: Sanitary Transport [Podcast]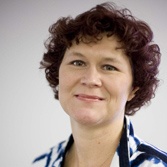 The FDA has rolled out the 6th FSMA rule called Sanitary Transport. This is an exceptionally important regulation as there hasn't really been any designated regulatory requirements around this area within our system to date. While everyone imagines that it is good business sense to ensure that all transportation of our food supply is handled in a safe and wholesome manner (and therefore a common best practice), trends within the industry would indicate otherwise.
Probably the second hardest step in the supply chain to manage from a risk perspective is shipping and transport (after supplier management). You still have some ability to manage risk while loading your product onto transport vehicles but once it leaves your facility, you are relying on external resources to ensure food safety and quality is maintained.
In general, risk of contamination from transportation is pretty low; however, as I mentioned above, the FDA continues to receive reports of food being transported under unsanitary conditions. Findings from two recent studies of the food transportation industry identified several areas of concern, including:
Improper refrigeration

Transport of food and non-food items in the same load in a manner that could result in cross-contamination

Improper sanitation

Low driver awareness of food safety
One of the larger detected outbreaks of foodborne illness happened in 1994, caused by the contamination of an ice cream mix with Salmonella during bulk transport to the processing facility. This outbreak was estimated to have affected more than 224,000 people nationwide.
We've discussed in previous blogs the need to build good relationships with your vendor partners, including shipping and carrier services. So this ties back to our previous recommendations about having the right external partners, establishing trust and open communication with those partners to determine risk and report back if a problem does occur, and working together to reduce or eliminate known and unexpected risk throughout the transport of your product.
So, what does this new rule entail?
The goal of this new rule on the sanitary transportation of human and animal food is to prevent practices that create food safety risks. It addresses the movement of both human and animal food traveling via motor or rail vehicle by establishing criteria for the safe transportation of food.
Learn more about Sanitary Transport by Listening to my Podcast:
(Or listen to the podcast here)
Per the FDA, the rule applies to shippers, receivers, loaders and carriers who transport food in the United States by motor or rail vehicle, whether or not the food is offered for, or enters, interstate commerce. It also applies to a person outside of the United States, such as an exporter, who ships food to the United States in an international freight container by ocean-going vessel or in an air freight container, and arranges for the transfer of the intact container in the United States onto a motor vehicle or rail vehicle for transportation in U.S. commerce, if that food will be consumed or distributed in the United States. The FDA considers this person to be a shipper under this rule because the person is initiating a shipment of food by motor vehicle or rail vehicle, even if doing so from abroad, that would be entering U.S. commerce. It does not apply to exporters who ship food through the US by motor or rail vehicle if the food isn't entering US distribution.
Specifically, the rule establishes requirements for:
Vehicles and transportation equipment: Refers to the appropriate design and maintenance of vehicles and transportation equipment to ensure that it does not cause food contamination.
Transportation operations: Preventive measures taken during transportation to ensure food is not contaminated—use of adequate temperature controls and separation of food from non-food items, raw from RTE items, and non-allergen from allergen containing items in the same load.
Training: Required training of carrier personnel in sanitary transportation practices along with the proper documentation of that training (this is required when a carrier and shipper agree that the carrier is responsible for the safety/sanitation of the shipment).
Records: Maintenance of records including written procedures, agreements and training—record retention may vary based on type of record but does not exceed 12 months.
Waivers: Allows the FDA to waive any of these requirements if it determines that the waiver will not result in the transportation of food under conditions that would be unsafe for human or animal health and that it is in the public interest.
Compliance Dates: After publication of final rule:
Small businesses will have 2 years to comply: Businesses other than motor carriers who are not also shippers and/or receivers – employees fewer than 500 people and have less than $27.5 million in annual receipts.

Other businesses will have 1 year to comply: Business that is not considered to be small and is not otherwise excluded from coverage.
As you can see…based on some of the other FSMA rules we've seen emerge, there is a common theme amongst them all – completing risk assessments, utilizing preventive controls, ensuring proper training and keeping good records/documentation of both programs and practices. Here again we would recommend that you complete a gap analysis, update your food safety plan to include sanitary transport, and include it in all your future internal assessments to ensure you will be compliant if someone should audit or inspect against this requirement.
Feel free to listen to our podcast to learn about some practical guidelines you can follow to implement a comprehensive Audit Management Program.
For more information on this topic, download the knowledge brief below.

A Quick Guide to the Components of a Sanitation Program