A Checklist for Improving Your EHS Culture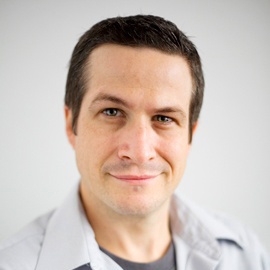 It can be difficult to know where to start with cultural change. Apply our plan-do-check-act framework and your EHS culture will be off to a flying start
When trying to improve your quality culture, it's easy to get bogged down in the detail and complexity. After all, quality management encompasses a broad range of functions and attributes. We've outlined a checklist of essential processes to help you along. Is your organization following best practice in these areas?
Complaint Handling
How are you managing the investigation and resolution of customer complaints, with record-keeping that ensures you comply with any regulatory responsibilities and learn lessons for the future?
Corrective Action
Do you have automated corrective action processes that will enable the organization to move more quickly to solve problems?
Supplier Management
Have you set up scorecards that contain both qualitative and quantitative elements for assessing supplier risk?
Audit
To what extent is the process of auditing and surveying risk and quality in the organization automated?
Change Management
Are processes in place to ensure change is well-managed, with rapid response to requests from a broad range of potential stakeholders?
Training
Do you have systems in place to map employee training to quality management processes, and to ensure all employees remain knowledgeable and informed?
Document Control
What systems are in place to manage the creation, approval, distribution and archiving of all controlled documents?
Enterprise Risk Management
Are users of quality management systems able to assess risk and group them into templates?
Reporting and Analytics
Do your quality management systems provide real-time business intelligence that enables you to respond to quality issues rapidly?
Complaints Handling
Does your complaints systems link into your quality management processes, providing the potential for this contact to provide an early alert of a likely issue so that you can get on the front foot?
Data Management
Are you able to access the data required to make compliance submissions and monitor performance?
Download our in-depth handbook covering the latest processes and technologies in environmental health and safety, and start building an EHS culture in your organization today The Environmental Health and Safety Handbook – Supporting a Quality Culture Across Your Business