What's the Long-Term Value of Compliance Management Software?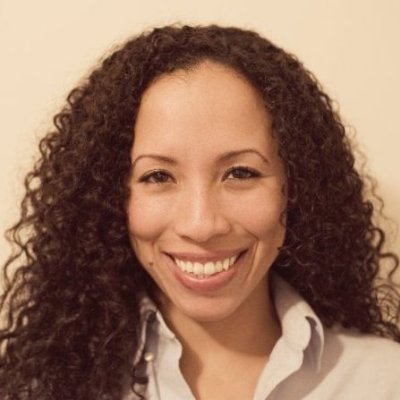 When looking for an enterprise software solution, it is important to take into consideration its potential for long-term value. What exactly does this mean? In a nutshell, long-term value is the amount of savings you can expect after using the software for a long period of time. Are you paying less in the long run or do you end up paying more? Keep in mind that lower upfront costs don't always equate to lower long-term costs. It's important to consider this when evaluating software vendors in order to choose the vendor that will provide more for your money…even years down the line.
To make the case for long-term value, EtQ commissioned Forrester Consulting to conduct a Total Economic Impact (TEI) study to examine the potential Return on Investment (ROI) enterprises may realize by deploying the EtQ Reliance platform.
This TEI study provides readers with a framework to evaluate the potential financial impact of the EtQ Reliance platform within their organizations. Forrester derived its conclusions in large part from information received in a series of in-depth interviews conducted with executives and personnel at four customers, each of which had been using EtQ's Reliance platform between 1 and 9 years.
Forrester's findings break down the cost saving potential of EtQ Reliance. Through interviewing these customers, Forrester created a composite organization to describe the TEI of EtQ Reliance.
Forrester classified the organization as a North American-based F-1000 company that manufactures and sells a wide variety of products and associated services, and with overseas operations in EMEA and APAC. This study projects the costs and benefits received over the course of 3 years.
The composite organization has been using EtQ Reliance for 3 years to manage and track compliance and to meet its strategic goals. The study measured the use of the organization's Document Control, Nonconformance Management, Change Management, Audits, Corrective Action and Delegation and Escalation tools.
The TEI methodology consisted of four components to evaluate the investment value of EtQ—benefits, costs, flexibility and risks.
So what was the outcome?
The research shows a three-year risk-adjusted ROI of 77% for organizations using the Reliance platform.
Some additiona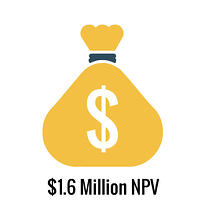 l highlights from the report:
Net Present Value (NPV) of more than $1.6 million attributed to modules such as Document Control, Nonconformance Management, Corrective Action and others.
Savings of more than $3 million over the course of 3 years.

30,000 manufacturing labor hours saved.
The organization had a goal of achieving the following benefits which it was able to do with EtQ:
Increased productivity through compliance tracking and reporting.

Reduced employee time and effort in managing and tracking compliance processes.

Reduced risk of nonconformance in safety and quality.

Grow revenue and profits.
EtQ has been proven to provide long-term value and we are pleased with the results. To see more highlights from this study, download the TEI infographic below.
Need more information? Contact us and one of our sales reps will send you the detailed study.
*This is a commissioned study conducted by Forrester Consulting on behalf of EtQ. It is not meant to be used as a competitive analysis.
Free Infographic
What is the Total Economic Impact of the EtQ Reliance Platform?
EtQ commissioned Forrester Consulting to conduct a Total Economic Impact (TEI) study of the Reliance Platform to examine the potential return on investment enterprises may realize by deploying the EtQ Reliance platform.
See the highlights of the study in this infographic and learn the cost savings and business benefits attributed to EtQ.