Mitigating Supply-Chain Risk Through Supplier Quality Agreements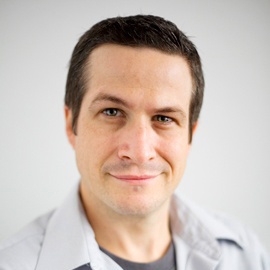 Outsourcing is on the rise, especially in the Pharmaceutical and Life Sciences industry. According to a recent study, global pharma outsourcing is increasing by an average of 12% year over year. This represents a market segment that looks to be on pace to reach $150B by 2015. Even more interesting is that nearly 40% of all the drugs we take in America are made elsewhere, and around 80% of active pharmaceutical ingredients used in drugs made in the U.S. come from outside our borders. Why do we outsource? Simply put, it's easier and cheaper to do so. Below are just some of the key factors why we outsource:
However, with all these benefits to outsourcing, we face one big challenge - we open ourselves up to a higher risk level. Supply chain risk continues to be a major challenge facing organizations, in any industry. Among these risks include:
Loss of Critical Skills: We no longer can support the manufacturing and lose the ability to operate without suppliers.
Loss of Intellectual Property and Counterfeiting: Probably the most critical, counterfeiting is rampant in the Drug industry. The World Bank estimates that approximately 10% of the worldwide drug supply is counterfeit.
Dependence on Suppliers: We rely on the suppliers, and a critical failure in the supply-chain reverborates back to the organization in a major way.
Different Visions and Cultural Differences: Often the Suppliers' business goals are not aligned to our own, and some cultural differences can provide a disconnect between supplier and brand owner.
Loss of Operational Control: The more we rely on Suppliers to make our goods, the less control we have on their operations.
Lower Visibility into Quality and Performance: We cannot ensure the level of Quality we expect from suppliers.
All of these factors add to the overall risk in the supply-chain, especially in Quality Management. This is why many pharmaceutical companies are implementing a Supplier Quality Agreement to help mitigate some of these risks. The Supplier Quality Agreement (SQA) is a legally binding agreement that defines the responsibilities for the manufacture and supply of goods, and focuses solely on the product-specific quality management and regulatory compliance for the products outlined in the agreement.
An organization's existing Quality Management System (QMS) can help to support the SQA in that it provides a centralized structure for managing and tracking Supplier Quality. Through the Quality Management Software Solution, you can:
1. Extend Quality to the Supply Chain: The QMS is designed to manage processes related to quality, such as Change Control, Complaint Handling, Corrective Actions, as well as out-of-specification management and supplier performance.
2. Maintain Supplier Compliance Management: Through the QMS you can manage certain qualitative measures, such as communication on regulatory compliance, optimizing supplier processes for your Quality standards, assessing and auditing the supplier Quality system, and tracking any sub-contractors from suppliers.
3. Implement Risk Management Processes to the Supply-Chain: Risk management helps to identify and mitigate high-risk scenarios in the supply chain. This includes acceptable levels of compliance, measure risk levels from suppliers, and real-time monitoring of supplier risk.
Having a centralized QMS can help to enforce the SQA, and creating integration scenarios within the QMS will help to create visibility from your organization's quality processes to those processes in the supply-chain. Furthermore, you can build out a risk management process that sits on top of the QMS that will monitor and track the compliance level of the suppliers. Using common risk management practices and measuring tools such as risk matrices, decision trees, FMEA and others will help to provide a quantitative means for building a risk history of each supplier.
Risk in the QMS provides a benchmark for compliance within the organization. By implementing a comprehensive SQA that builds in the risk methodologies and practices from your organization to the supply-chain, you can ensure that compliance is met and avoid many of the risks associated with outsourcing manufacturing to suppliers.
Free White Paper
Taking Quality Outside your Four Walls: An Integrated Approach to Supplier Quality Management
You will learn
• Best practices to consider when integrating your QMS with your supply-chain
• How to overcome challenges of the lack of visibility into a supplier's process
• How one company incorporated their automated Quality Management System to include supplier management tool to ensure their overall product compliance