How to Explain the Value of Enterprise Software to Your Boss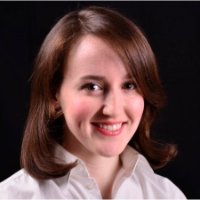 From HR to IT, it's rare to find a department that doesn't use some type of enterprise software. Despite the fact that it's so common, the process of finding and selecting the right system can be a challenge.
To start, everyone has to be on board that there's a need. Then you have to invest time in research, comparing features, capabilities and long-term value while evaluating how various options integrate with your existing systems. And at some point, you're going to have to make the case to your boss.
How can you make sure that conversation goes well? The key is to focus on bottom-line business benefits.
It Increases Profits
Enterprise software builds profits in several ways, primarily by providing visibility that allows you to make critical fixes, bring products to market faster and certify to global management standards.
A couple of examples:
Quality management software helps manufacturers improve the consistency of goods and achieve ISO 9001 certification, creating consistency of quality that grows your customer base.
EHS management software helps avoid regulatory penalties that eat away at profits. For instance, exposure to hazardous conditions recently cost one concrete manufacturer $230,400 in OSHA fines, even without a single worker injury.
Food safety management software helps food and beverage manufacturers implement HACCP, ISO 22000 and GFSI-benchmarked schemes into their processes to ensure food safety. This both protects brand value and creates differentiation in a competitive market.
These benefits have the potential to deliver serious savings. Research shows switching from manual processes can save businesses hundreds of thousands of dollars each year, adding up to millions over the life of the system.
It Reduces Waste
Another big benefit of implementing enterprise software is that it reduces waste. For starters, replacing manual processes sharply reduces the amount of paper waste produced by a company. But it goes beyond that, providing insight and control to cut down on waste at every step of the process.
For instance, there's no question an effective Quality Management System (QMS) lowers product waste in the manufacturing environment. These systems let you generate Corrective and Preventive Actions from Nonconforming Materials, smoothly execute the Change Management process and reduce defects due to poor supplier quality with Supplier Ratings. Automation is what lets you get it all done, reducing waste and contributing directly to the company's bottom line.
In an EHS management system, the software reduces waste by providing a framework for executing on Sustainability strategies. That includes tools to set targets for environmental aspects like waste, water and energy use, also allowing you monitor these trends over time to improve performance and reduce waste.
It Increases Productivity
Implementing an enterprise software solution eliminates manual processes and endless paperwork, streamlining operations so you can get more done without additional staff. A few areas where enterprise software can save you time include:
Centralized Reporting. Enterprise software gives you the ability to create reports with data from across the organization, eliminating time spent chasing info down from others.
Corrective and Preventive Actions. Instead of having to constantly monitor the outcomes of various corrective action requests, enterprise software handles the entire process for you, from review to root cause analysis, action taken, reporting and verification.
Document Control. Enterprise software makes it easy to keep protected documents in order, controlling revisions to manuals, instructions and specifications. That means no more scouring the server or emailing the last person who had the document (if you even know who that is).
All that time saved translates into money for an organization, achieving significant financial gains from added productivity and reduced labor costs.
There is, of course, a catch. To get all these benefits, you have to find a system that adapts to your business. If you have to alter your process to fit the software, you're not actually gaining anything in terms of productivity. The key is to choose a flexible platform, one you can mold to your own unique workflows, reports and business rules without any programming.
Free Infographic
What is the Total Economic Impact of the EtQ Reliance Platform?
EtQ commissioned Forrester Consulting to conduct a Total Economic Impact (TEI) study of the Reliance Platform to examine the potential return on investment enterprises may realize by deploying the EtQ Reliance platform.
See the highlights of the study in this infographic and learn the cost savings and business benefits attributed to EtQ.