EtQ Roundup: How Quality Management Solutions Reduce Challenges in Life Sciences, the Importance of Food Traceability and More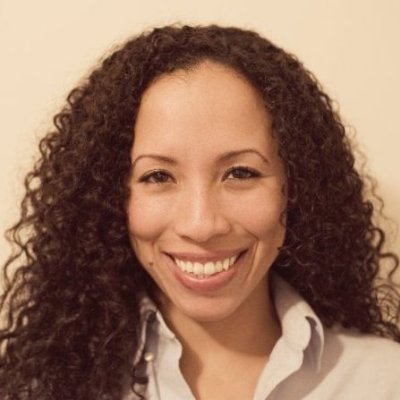 In this week's roundup, we look into upstream challenges facing Life Sciences and where automated Quality Management helps, why food traceability is important in the supply chain, the need for an in-depth training program for new hires and, finally, we go beyond safety management with a look into integrated aviation management.
Author: Greg Goodwin via LNS Research
Life Science companies are starting to adopt a dedicated approach to document management these days, providing them with a more efficient method of collaboration and communication. However, many are still using traditional email as their means of communication. In this post, LNS's Greg Goodwin discusses why leaders in the industry have begun to move away from email and toward the use of a dedicated document management solution. Read more.
Author: William Fisher via Food Safety Magazine
Traceability in food is essential to increasing visibility and therefore quickly tracking down all suppliers in the event a recall is ever needed. Without full traceability, this becomes a daunting task, one that will take much longer than it should, costing time and money and more importantly, affecting public health. In this article, William Fisher talks about the four phases of emergency planning and dives deeper into the importance of traceability in the supply chain. Read more.
Author: Dave Johnson via ISHN Magazine
When it comes to new-hire training, orientation is the time to drill in information about your safety culture. While many companies promote their safety culture to the public, what's often missing is taking the time to introduce the importance of this culture to new employees. ISHN's Dave Johnson talks more about this topic and why you should take the time to introduce employees to your organization's safety culture. Read more.
Author: Tim Lozier via EtQ Blog
I always look for the big picture in things. Whether in personal life or professional, having the foresight to see things from a larger perspective lends itself to greater thought and better decision-making. When hiking out in the wilderness, sometimes it's better to climb to the highest point and look down at your path, and you can see the whole trail laid out in front of you. Then you know how far you've come, and how far you need to go; with that kind of visibility you can plan your route, save your resources, and get through your journey easier. Read more.
Got any stories to add to our list? We'd love to hear them. Sound off below in the comments.
Get these Updates and More through the EtQ Newswire!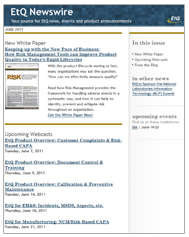 The EtQ Newswire is a monthly newsletter for upcoming webinars, events, product announcements and more. Subscribe to stay up to date on all EtQ news.
Sign Up for the Newswire Today