Cybersecurity in Medical Devices: 3 Key Strategies to Inspire Consumer Confidence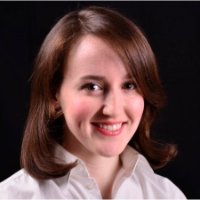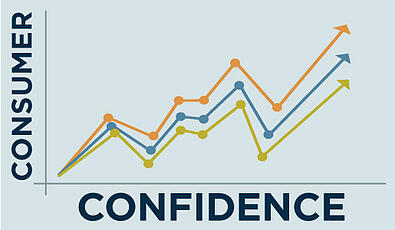 When prominent "white hat" hacker Barnaby Jack demonstrated how easily he could wirelessly hack into devices like insulin pumps and pacemakers, it made people sit up and take notice.
As of yet, there have been no actual reports of cyberattacks on medical devices. But that doesn't mean scrutiny around the issue isn't growing. It's true for both the FDA, which recently released new guidance for medical device manufacturers, as well as for providers and hospitals, many of which have instituted new procurement measures (like the MDS2 form) aimed at weeding out vulnerable devices.
With medical device cybersecurity receiving so much attention these days, manufacturers must work harder than ever to reduce the likelihood of device defects. And while not all manufacturers are equally committed to cybersecurity, it's obvious the future market leaders will be those who take a proactive stance on the issue.
What are medical device manufacturers doing to reduce vulnerability in this crucial area? Let's look at 3 critical areas to focus on to protect device integrity and inspire confidence in your company's products.
1. Automate Compliance
FDA compliance is a top challenge for medical device manufacturers today. ISO 13485, 21 CFR Part 11, ISO 14791—all of these regulations require manufacturers utilize systems to protect the security and quality of medical devices.
Having a quality or compliance system is one thing, but having one that actually makes your process more efficient is another. Medical device manufacturers should look for FDA regulatory compliance software that helps them streamline time-consuming manual processes, including:
• Validation tools that run test scripts and generate reports automatically, slashing implementation time by up to 400% and requiring fewer staff resources.
• Electronic Medical Device Report (eMDR) submission to eliminate the need for preparing hard copy reports, faxing, mailing and verification.
• A central repository for Legislative and Regulatory Requirements that allows you to map controls to regulations, helping avoid costly compliance mistakes.
2. Commit to Quality
Requirements to certify to ISO 13485, which largely harmonizes with ISO 9000 for Quality Management, make it clear that quality management must be a priority for medical device manufacturers.
But rather than treating quality as simply another compliance issue, companies would be better to adopt a total quality mindset. It's the only way to get the most from your FDA regulatory compliance software, and it makes a huge difference when you're trying to stand out in a crowded market.
Why? Because creating safe, high quality medical devices is all about consistency. And unless you put as much focus on quality as you do on compliance, you're taking a risk that could damage the reputation of your company.
3. Stock Your Toolbox
When it comes to designing products capable of withstanding security threats, experts agree you need automated tools for discovering and solving design flaws. Key functions to automate within your QMS or FDA compliance software include:
• Failure Mode & Effects Analysis (FMEA) tools to evaluate and reduce the risk of potential failures. Look for systems that integrate FMEA with related processes like Change Management, which will help you execute smarter design changes.
• Corrective Action software to ensure all issues uncovered are handled appropriately. Look for tools that let you filter corrective actions by risk, so you know high-risk items get top priority.
• Document Control tools to protect the integrity of key documents like specifications and work procedures, plus the capability to automatically link document changes to Employee Training and testing.
• Supplier management software to reduce defects related to supplier quality. Key capabilities include Production Part Approval Process (PPAP) tools to evaluate quality of components and sub-systems from suppliers, plus detailed Supplier Ratings and Receiving and Inspection capabilities.
At the end of the day, there's only so much control manufacturers have over medical device cybersecurity, especially considering that so much depends on how providers use those devices. You can add all sorts of enhanced security features, and it won't do a thing if someone plugs the device into an unsecured USB drive.
While you can't prevent user error, there are steps you can take to guarantee product quality from the manufacturing side. And if there's anything to be learned from the attention the issue is getting these days, it's that manufacturers who don't invest in security at the design stage will be at a huge disadvantage in the future.
For the time being, let's all be grateful cyberattacks on medical devices are limited to the realm of cable TV melodrama.
Free Life Sciences Guidebook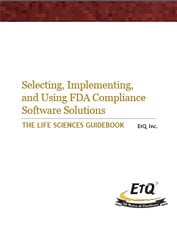 Selecting, Implementing and Using FDA Compliance Software Solutions
This paper provides you with a basic overview for selecting, implementing and using FDA Compliance and Quality Management solutions. Learn the importance of QMS, best practices for FDA Compliance and Quality systems, and tips and tricks for finding the solution best suited for your company.
Read this guide on FDA Compliance Software solutions and learn how to select a solution, best practices to achieving Good Manufacturing Practice (GMP) Compliance in the Life Sciences industry, and tips for implementation success.