9 Free OSHA Resources to Help Companies Improve Safety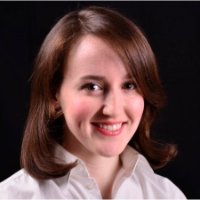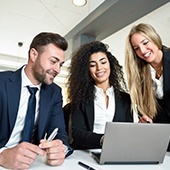 Where do you start if you need to create a comprehensive employee safety program from scratch? What can you do if your company is struggling with high rates of injuries and illnesses?
These and other questions can be difficult to answer, particularly for companies in high-risk industries or without much in-house Environmental, Health and Safety (EHS) expertise.
What many organizations don't realize is that the U.S. Occupational Safety and Health Administration (OHSA) offers a broad array of completely free resources to help improve safety. Today we're looking at nine of them, from basic best practices to personalized guidance to resources designed specifically for small businesses.
Recommended Practices for Safety and Health Programs
If you're just at the beginning of your health and safety journey, OSHA's Recommended Practices for Safety and Health Programs are a good place to get up to speed.
These guidelines provide:
A basic list of easy steps you can take to get your EHS Management System up and running.
Practical action items for core elements like management leadership, hazard identification and control, training and coordinating third-party contractors.
Case studies and success stories to help you learn from other companies' experiences.
Web-based training tools
OSHA offers an entire library of web-based tools to train your leaders and employees on workplace safety topics. These tools include videos and training modules on topics such as:
Eye and face protection.
Hazard identification.
Machine guarding.
Lockout/tagout.
Powered industrial trucks.
Confined spaces.
Onsite Consultation
Small businesses and even medium-sized companies can request a free, confidential onsite consultation to help identify workplace hazards and improve their safety programs.
These free consultations will not result in citations or penalties (unless you refuse to follow-up on serious hazards). You may even get a one-year exemption from routine OSHA inspections. The visit will cover:
An opening meeting.
A walk-through to gather observations.
A review of findings and recommendations.
Safety training for employees.
Afterwards, you'll get a written report, and the consultant may follow up to check on your progress. If you perform well, you may be accepted into OSHA's Safety & Health Achievement Recognition Program (SHARP), showing the community (and customers) that yours is a model workplace for protecting employee safety.
Other Cooperative Programs
In addition to the onsite consultation program described above, OSHA offers several additional cooperative compliance assistance programs for businesses of all sizes that want to demonstrate a proactive commitment to safety.
These programs include:
Voluntary Protection Programs (VPP) for organizations whose injury and illness rates are below industry average. Participants get an exemption from routine OSHA inspections while they maintain VPP certification.
OSHA Strategic Partnership Program (OSPP) to help improve safety performance in large organizations, with each unique agreement outlining specific goals, strategies and evaluation measures.
OSHA Alliance Program where many types of organizations can work with OSHA to reduce workplace safety risks and share information on best practices. Activities include developing compliance assistance materials for specific hazards and industries, conducting targeted outreach and training workers on new OSHA standards.
Compliance Assistance Specialists
OSHA's Compliance Assistance Specialists (CASs) provide general information on workplace safety standards, and are available to participate in seminars, workshops and other speaking events.
There's usually one CAS for every OSHA area office who can point you to training resources and tools, as well as cooperative programs like those discussed above.
Hazard Communication Resources
Hazard communication consistently makes the agency's top 10 most cited violations. Last year, it was number two on that list. Fortunately, OSHA offers many free hazard communication resources to help you avoid citations. A few of the most helpful:
Safety Data Sheets (SDS) QuickCard™ explaining what each of the 16 sections on the SDS means.
Label QuickCard showing information workers can get from labels that chemical manufacturers must now include on all chemical products.
Pictogram QuickCard explaining the different symbols that you'll see on labels and SDS materials.
Small Business Resources
OSHA provides several resources aimed specifically at helping small businesses, including:
Training Resources
To help companies improve safety training, OSHA has published a PDF Resource for Development and Delivery of Training to Workers.
You can also access additional training resources on the OSHA video library, with videos that discuss a wide range of safety hazards and best practices.
QuickTakes Newsletter
Our last free resource is OHSA's QuickTakes Newsletter. When you sign up for this free newsletter, you'll get a twice monthly email newsletter with information on:
The latest OSHA programs and initiatives.
Enforcement activities so you can learn from other companies' mistakes.
Safety tips, strategies and training resources you can share internally to improve your safety performance.
Taking safety to the next level can seem like a difficult goal to achieve. The truth is, there are no shortcuts, and companies must strive to go far beyond basic compliance in order to truly protect their workers. These resources give you a place to start as you develop your safety program, laying the groundwork for future activities and improvements.