7 Ways to Streamline Your Supplier Audits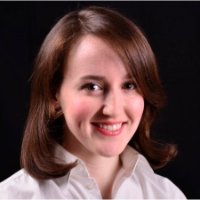 Many activities in life t
hat seemingly take a ton of time can often be improved with just a few strategic moves. Like this one annoying dialog box that kept popping up after I updated my computer's operating system. I thought for sure it would take forever to fix, but it turns out Google and a few simple clicks got rid of it.
Audits are the same way. Multiple steps, tons of documents and checklist questions, various people involved—all of it can seem like a huge headache, but the truth is a lot of the grunt work can be eliminated just by leveraging your Quality Management System (QMS) more effectively. Let's look at 7 ways it helps you streamline the process.
1. Automate Scheduling
One simple way to streamline your audits is to create a master schedule covering the entire year (or even longer). Your Audit Management module should make it easy to:
Create the plan and route it for approval
Generate assignments for auditors and send automatic reminders
Escalate issues to managers when needed
2. Centralize Checklists
It's extremely frustrating to have to search for just the right checklist, or to have to create new ones every time you get ready for an audit. A more streamlined approach is to use the QMS to create a centralized checklist repository.
This can hold checklists for different types of audits, including out-of-the-box checklists for various ISO standards. Your QMS should also allow you to import Excel checklists you've already created.
3. Review the Risk History
When trying to decide where to focus your efforts in supplier audits, it makes sense to look at past results. Where have previous audits revealed high-risk gaps in supplier processes? These are areas you'll want to give special attention to.
Preparing ahead of time is easy if your QMS lets you automatically see the risk mitigation history of individual items, including investigations and corrective actions.
4. Take Your Tablet
One trend we're seeing in audit management is the shift towards using mobile devices like tablets. This streamlines the audit process, allowing you to:
Issue action items on the spot to track noncompliances, discrepancies and observations.
Upload photos to the audit record, saving time while capturing more detail. For example, a photo can show the location and extent of a leak better than a text description, also making it easier to go back and compare after the supplier takes corrective action.
Automatically sync findings to the QMS so it doesn't take days of paper-shuffling to enter results manually.
5. Compile Your Results
Rather than manually compiling your findings, you can use Audit Management tools within the QMS to automatically issue a PDF of the audit report that includes completed checklists and related action items.
6. Analyze Findings
With potentially numerous issues to address, you'll want to whittle down the number to identify the most important steps suppliers need to take. This is where risk comes in, providing an objective yardstick for more informed decision-making.
Your Audit Management software should contain Risk Management tools for:
Conducting a risk assessment in two, three or four dimensions
Automatically calculating risk based on your company's supplier policies
Providing decision guidelines based on the risk level calculated
7. Automate Follow-Up
Once you've selected which items should proceed to corrective action, you can then use tools within the Supplier Management module to:
Automatically fill in the corrective action form with audit data
Launch action plan activities and assign responsibilities
Create corrective action workflows for different types of noncompliances
Hopefully these tips give you some ideas for how to better leverage your QMS during the supplier audit process. Rather than just dreading the process, simplifying how you prepare, conduct and follow up on audits ultimately means you can look forward to more time in your work week.