7 Ways That Life Science Companies are Managing Supply Chain Risk (SlideShare)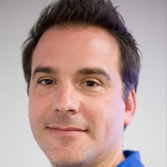 Supply chains within the Life Sciences sector have transformed in recent years, expanding into what can be vast global networks.
This has put supply chains under considerable stress from a host of threats, including localregulations, counterfeiting and outdated manufacturing processes.
Key to resolving such issues is risk management in supply chain, via the introduction of new processes and solutions. Click through the SlideShare below to learn more...
Learn more about identifying and assessing all the risks to your supply chain by downloading our eGuide below.